Melbourne is the most densely populated region in Australia, and has also taken out the number one spot for auction performance around the country.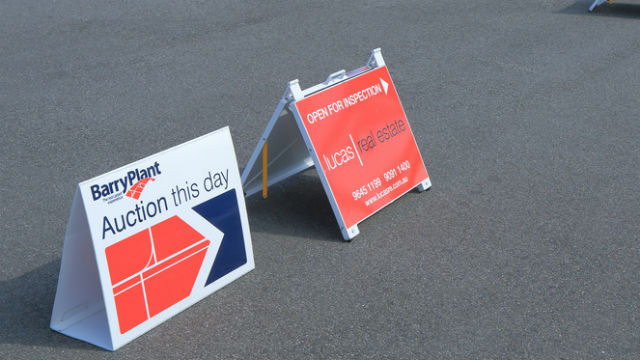 Census data from the Australian Bureau of Statistics (ABS) shows that Melbourne ranks highest for population density, with 37,753 residents living in a 2.4 square kilometre region.
That equates to 15,754 residents per square kilometre in that region, with population density only set to increase further as high rise unit construction continues.
It should come as no surprise, then, that property in the booming city is performing well at auctions.
Property experts at CoreLogic say although clearance rates around Australia fell slightly over the June quarter by 3.1%, auctions in Sydney and Melbourne were up.
They recorded 13,122 auctions held and a 75.8% clearance rate in Melbourne, dubbing it "Australia's auction hotspot".
According to CoreLogic, there were 4,458 more auctions over the June quarter than in the previous 3 months in Melbourne, and clearance rates are up 4.9 percentage points on this time last year.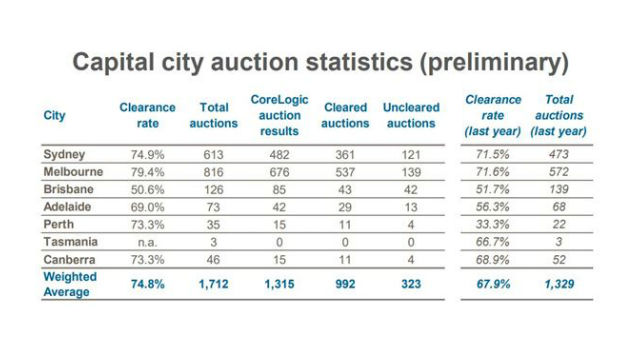 The Northern Melbourne suburb Reservoir recorded the most auctions this quarter, while Tullamarine became the city's best performing suburb with a 92.6% clearance rate.
CoreLogic Research Analyst Cameron Kusher says auctions will continue to perform well.
"Auction popularity shows no signs of waning, particularly in the investor heartland of Sydney and Melbourne," he said.
"But while it hasn't been unusual for properties to vastly exceed the reserve in a booming market, the latest data indicates that it could be time for sellers to adjust their expectations."
How does the Sydney market compare?
While Melbourne was the best auction performer in the June quarter, Sydney trailed not far behind.
Properties up for auction in Sydney increased by 2,570 on the previous year to 11,458 auctions this quarter, with a clearance rate of 73.3%.
The Sydney suburb of Mosman came in second place behind Melbourne's Reservoir for the highest number of auctions, with 165 auctions.
The harbour-side suburb Double Bay was Sydney's best performing auction market, with a perfect 100% clearance rate.