House and unit commencements have slowed over the June quarter compared to last year as approvals ease, following the trend of what some economists predicted to be the peak in national building commencements.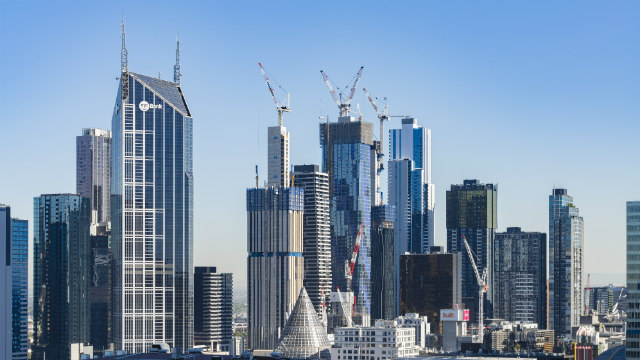 Analysing data released recently by the Australian Bureau of Statistics (ABS), CoreLogic revealed the data shows a softening in building commencements over the June quarter, with all regions reporting lower housing commencements than in 2016.
According to CoreLogic, 28,087 new houses and 24,380 new units began construction in the June quarter – down 7.1% and 6.6% respectively than a year earlier.
"Over the next two years, the fall in residential building starts will accelerate sharply, particularly in the investor-driven apartments segment, as supply catches up to underlying demand," said BIS Associate Director of Construction, Maintenance and Mining Adrian Hart.
CoreLogic Head of Research Cameron Kusher said although dwelling approvals have eased, they have been "fairly steady" over recent months.
"They seemed to have settled at a level which is well above long-term average levels," he said.
"While this means that commencements won't be as strong going forward they are likely to remain high relative to historic levels."
CoreLogic gathered results to show the year-on-year change in house and unit commencements across all the states and territories:
Building Commencements Year-On-Year Change from July Quarter 2017
State
Houses
Units
NSW
-3.5%
+3.3%
VIC
-7.2%
+3.2%
QLD
-3.1%
-30.4%
SA
-10.6%
+35.0%
WA
-12.2%
-40.5%
TAS
-7.0%
+153.1%
NT
-29.1%
-40.9%
ACT
-37.9%
-17.7%
Building construction and completions still high
While it has been revealed that less new houses and units are being approved, figures for completions and construction are still at relatively high levels.
According to CoreLogic, completions remain at high levels (although they have eased back somewhat) and are likely to "remain elevated for some time" given that there is still a lot of housing stock under construction.
"Once they do fall we would expect them to stabilise at a level well above the long-term average," said Mr Kusher.
Over the June quarter, there were 216,242 dwellings under construction across the country, which sits well above the long-term average of 106,774.
"The surge in stock under construction is being driven by units which by nature take longer to build and deliver more stock in a single project than houses," said Kusher.
The analyst said the climbing unit construction in NSW, in particular, is probably driven by the fact that people can no longer afford houses in Sydney so they turn to units.