The property boom in Sydney has faltered for the first time in nearly two years with the median house price falling 1.9% in the three months leading to September, according to research by the Domain Group.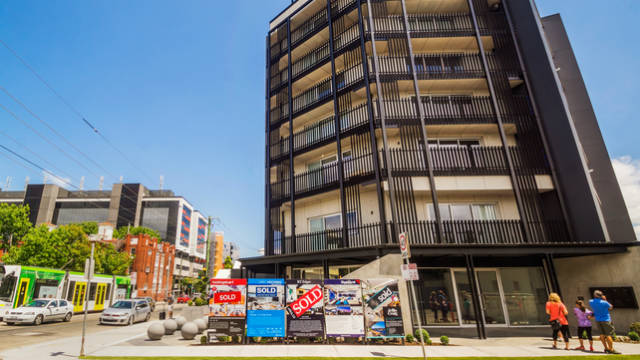 The State of the Market report was released today as Domain Group says this marks the end of the five-year property boom as the median house price in Sydney fell to $1,167,516.
This drop saw Sydney underperform every other capital city except Darwin, which experienced a fall of 3.6%.
Even though Melbourne's median house price rose 1.3%, this is the lowest gain in a quarter for three years.
The data showed nationally median house prices fell 0.5% – the largest decline in six years.
Canstar Group Executive, Financial Services Steve Mickenbecker said the data continues to show the challenge to the Reserve Bank and APRA.
"Sydney prices appear to be slowing, while Melbourne and Canberra markets appear to be unphased," Mr Mickenbecker said.
"When you throw apartments into the mix, with Brisbane and Perth down 3.5% and 6.7% respectively while Melbourne is up 3.4%, it is even tougher to get the policy mix right.
"The Reserve Bank doesn't want to tip weaker markets over the edge, as it slows Melbourne and Sydney."
Domain chief economist Andrew Wilson said the figures were unsurprising after lacklustre auction clearance rates and increased regulations on investors.
"With the exception of Canberra and Hobart, it's been quite a benign quarter for the market across the board," Dr Wilson told the Australian Financial Review.
"The market has flattened. It's the ending of the boom."
Boost in property interest
The latest Housing Finance report from the Australian Bureau of Statistics showed the number of home loans increased by 2.1% from July-August this year.
The value of investor loans was $12.6 billion in August, increasing by 4.3% despite a jump in interest rates and greater regulations.
Australia also saw a surge of first home buyers, taking a 17.2% share of the owner-occupier market – the highest share in over four years, however the ABS stated these figures may be revised.
First home buyers are taking out smaller loans, dropping $321,000 (down $400 from July-August) and the average owner-occupier loan was $369,600 ($900 lower).
Westpac Senior Economist Matthew Hassan said housing finance approvals came in higher than expected, especially around investor loans.
"The number of owner occupier loans rose 1% vs expectations of a 0.5% gain," Mr Hassan said.
"The value of housing finance approvals to investors posted a surprisingly strong 4.3% gain, more than reversing July's pull back to be up 6.5%yr."
"The divergence between market conditions and housing finance may be an indirect indication that weaker foreign buyer demand accounts for a significant part of the slowdown in 2017."
Foreign buyers continue to invest in Australian property
Australian houses are still considered hot property by foreign investors, in particular from China, according to Credit Suisse.
Research by Hasan Tevfik and Peter Liu showed foreign investors bought the equivalent of 25% of new houses in New South Wales, 17% in Victoria and 8% in Queensland, with 90% of foreign demand coming from China.
"We think the tailwind of Chinese wealth creation will mean more, not less, foreign buying of Aussie housing," the analysts wrote in their report Build it and they will come.
"We continue to expect a stronger-for-longer backdrop for Aussie housing. Moderation should continue but Chinese demand suggests we ought to remain sceptical of a collapse."
This foreign interest in Australian residential property continued despite increased regulations and local taxes, with each year seeing a total $5.9 billion being invested in New South Wales, $3.4 billion in Victoria and $700 million in Queensland.
Mr Mickenbecker said the higher stamp duty charges on foreign buyers in New South Wales of 8% plus the 12% vacant property tax hasn't reduced this flow.
"There are perhaps more powerful forces at play than modest increases in Australian taxes."