According to the latest Australian Bureau of Statistics (ABS) building activity data, a record number of dwellings are currently under construction across the nation.
The Reserve Bank has cut the official cash rate to a low 1.50% and we're heading in to spring buying season. By all accounts it should be a seller's market – but judging by the number of apartments currently under construction, it could become a buyer's market in the near future.
In addition to the apartments currently under construction, there are also a record number of apartments that have been approved but are not yet under construction. According to CoreLogic, it's likely that an increasing proportion of these dwellings, particularly units, which are approved for construction will not be commenced due to the challenges of finding pre-sale buyers.
Market analyst and economic forecaster, BIS Shrapnel has labelled this "a tsunami of supply" and has predicted that new home building will soon begin to run out of steam.
"After recording strong growth during the past four years, we estimate that total dwelling starts reached an improbable 220,100 in 2015/16, an all-time high," said Dr. Kim Hawtrey, Associate Director at BIS Shrapnel. "From this level, national activity is forecast to begin trending down over the following three years, with the high-flying apartments sector leading the way down."
While a sizeable dwelling stock deficiency coupled with record low interest rates drove building activity to its current highs, Dr. Hawtrey argues that almost all major markets will soon shift into oversupply. "Low interest rates have unlocked significant pent up demand and underpinned the current boom in activity, but with population growth slowing and a strong backlog of dwellings due for completion, new supply will outpace demand," said Hawtrey. "This will see the national deficiency of dwellings gradually eroded and most key markets will begin to display signs of fatigue."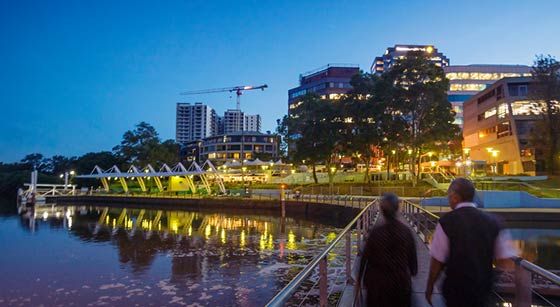 According to the BIS Australia 2016-2031 report, activity is expected to begin to fall in 2016/17 (-16 per cent) as pressure goes out of most markets. The decline will be led by the high rise sector (4+ storeys) as it slumps back from its unsustainable high, while medium density (1-3 storeys) and detached house starts will ease down more gently. Affordability concerns will inhibit the key Sydney and Melbourne markets which will limit demand despite interest rates remaining at record low levels.
Featured image:
Newly renovated apartment building at South Yarra, Melbourne, Australia | Kokkai Ng (iStock)