Roy Morgan Research has found that more than two-thirds (67.2%) of
owner-occupied mortgages
are now held by households with two incomes
The latest Roy Morgan 'State of the Nation-Spotlight on Finance Risk' report, analysing data from Roy Morgan's Single Source survey of more than 500,000 interviews over the last decade, has pinpointed that some 34.8% of mortgage holders would be at risk of mortgage stress if even the non-main breadwinner dropped out of the workforce.
Over 700,000 Australians with a home loan potentially 'at risk'
Currently 17.4% of Australians (705,000) who have a mortgage on the home they are living in can be classified as being 'at risk', based on an average interest rate of 5.4%. Mortgage stress ('at risk') is based on the ability of borrowers to meet the repayment guidelines currently provided by the major banks and is based on the amount originally borrowed. Over the last 10 years, mortgage holders 'at risk' peaked in May 2008 (32.7%) when the standard variable home-loan rate was 9.45%.
But while two-income households have a much lower mortgage risk level than the average, this is dependent on them retaining both incomes. Risk levels increase dramatically if one income in these households is lost due to having a family, unemployment, retirement or any other reason. The loss of even the non-main income earner, according to Roy Morgan Research, will drive the 'at risk' level up from 9.3% to 34.8% and the 'extremely at risk' from 6.5% to 27.1%.
"The heavy reliance on two-income households for home-loan repayments reduces mortgage risk providing both parties remain employed. The biggest impact on mortgage stress is likely to be unemployment or a move to increased levels of underemployment. This analysis has shown that the loss of an income in a two income-household has more impact than a doubling of interest rates," said Norman Morris, Industry Communications Director, Roy Morgan Research.
"We have seen in our research that home ownership levels are likely to decline further while prices continue to outpace growth in household incomes and as a result borrowers are likely to be stretched further in their ability to make loan repayments."
Average property prices
The Real Estate Institute of Australia (REIA) says that property prices decreased in the June quarter with the weighted average median prices rising 2.1% for houses and 0.4% for other dwellings. According to the latest REIA Real Estate Market Facts publication (published in mid-September), the weighted average median price approached the $700,000 mark for houses and was around $545,000 for other dwellings.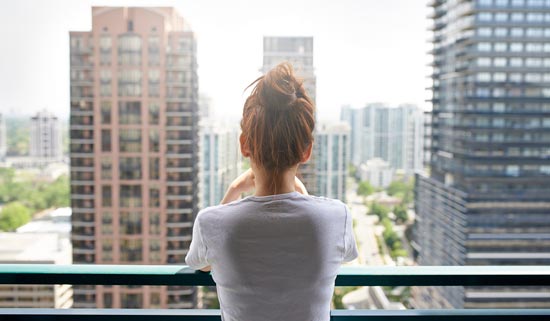 According to CoreLogic/RP Data, average property prices in Australia's capital cities at the end of August was as follows:
City
Houses
Units
Month End Value
Month End Value
Sydney
$1,113,910
$736,050
Melbourne
$876,230
$533,660
Adelaide
$483,790
$350,420
Perth
$591,640
$455,360
Brisbane
$543,800
$397,500
Darwin
$508,450
$418,780
Canberra
$682,940
$419,920
Hobart
$361,100
$328,180
The Home Value Index aims to measure month to month movements in the value of Australian housing markets. Rather than relying solely on transacted sale prices to provide a measure of housing market conditions, the CoreLogic RP Data Daily Home Value Index is based on a 'hedonic' methodology which includes the attributes of properties that are transacting as part of the analysis.