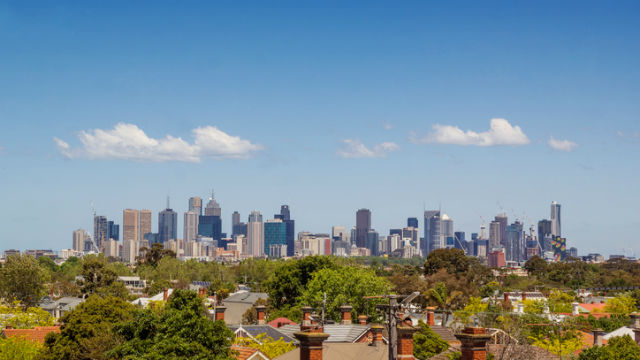 In a climate where warnings of heightened risk in the property market are becoming commonplace, the reported financial stress level amongst post GFC first home buyers was refreshingly low.
The problem with the RBA data, however was that it stopped at 2014, and the ensuing three years may have changed the diagnosis.
There was one finding of interest, however that we don't expect would have changed direction. First home buyers who received assistance from parents or friends to put together a deposit were twice as likely to have subsequently received further financial assistance. Assistance was required to cope with financial stress, to cover repayments, other living costs, etc.
So what we have is supply and demand influences at work. On the supply side, it's about having a parent able to lend you the money and on the demand side it's the first home buyer behaviour driving the need for the cash.
If mum and dad can put together enough to help cover a deposit, of course they will help with the odd repayment to assure the house is not lost. So, on the supply side, there is a lender of last resort.
On the demand side, there is every possibility that we are talking about a first home buyer who has maybe made a purchase decision in a panicked state, fearing being priced out of the market. The desperate mindset can lead to projections about affordability and future budgets that err on the side of optimism.
Coincidentally, also on Monday, UBS released results of a survey showing that 32% of borrowers do not tell the whole truth in loan applications. Desperation to achieve the Australian dream can lead people down this path.
The other demand side influence is that first home buyers relying on mum and dad might not have gone through the same valuable transitional phase of saving for a home. It is in this period that the future borrower makes adjustments to their lifestyle and decision-making, and psychologically prepares for the rigour of regular loan repayments. Way back in the day, loan applicants as they were then known, had to prove up how they had saved the deposit in order to demonstrate their preparedness for a life of loan repayments.
This all adds up to a quite predictable outcome. Recipients of help today are more likely to continue to remain reliant.
So, is there a better way? Some parents are arriving at an alternative simply because they don't have surplus savings to go towards the deposit. That alternative is taking the young adult back into the family home and at a highly subsidised cost of living. If accompanied by an agreed budget and savings plan, this can provide that orderly transition to home ownership and monthly loan repayments, and more rational decision-making before committing to home ownership.
Sometimes the old ways can provide millennial solutions.