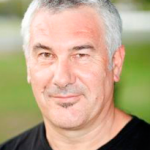 National Shelter Executive Officer, Adrian Pisarski explains why he believes Australia's housing taxes need to change, why Labor is on the right track, and why defending the status quo is robbing our children of the chance to own a home.
National Shelter, the peak body for housing, has a vision that all Australians will have an affordable, safe place to call home, particularly people living on low incomes. If we want to see future generations of Australians enjoying the security, livability and family friendliness of home ownership we must make changes to the way investment in housing is taxed. To not engage in an evidence-based debate about housing and tax reform will consign us as criminally negligent of our children and grandchildren.
National Shelter argues that negative gearing and the 50% discount on capital gains tax (CGT) for property investors are over-generous measures which encourage the wrong kind of investment relative to the current housing needs of Australian citizens. Both measures also add inflationary pressure on our housing markets by encouraging borrowing and debt and cannot continue to be justified. As never before, property investors are being pitted against owner-occupiers, competing for the same properties, changing the home ownership landscape in Australia.
Supply is not relieving the affordability crisis
Recent news reports suggest that despite a surge in building over the past two years of approximately 400,000 properties, Australia still has a shortage of over 250,000 properties nationally. The shortage is much worse when we look at the levels of affordable housing available to people living on low and moderate incomes, who need it.
The problem, as explained by the National Housing Supply Council in their final report in 2013, is that low income households are displaced from the affordable rental housing by higher income households. The shortfall of affordable properties stated by the Council is over 500,000 properties.
So the current building boom may help add supply, but the kind of supply being added is probably not addressing the critical issues we face and National Shelter stresses that affordability is in crisis. According to the 2011 Census, over 105,000 households were homeless. The Australian Institute of Health and Welfare reports over 250,000 Australians received homelessness services in 2014-15. The growing number of people experiencing homelessness is directly related to the ability of individuals and families to afford to pay for housing and linked to poverty levels in Australia. Voters must understand this link leading up to the Federal election and demand that each party clearly state their position on housing affordability.
Tax settings contribute directly to housing affordability problems, they are not the sole cause of our supply shortage, which is also about extraordinary population growth over a long period, low interest rates, financial deregulation, market failure and government disinvestment, but these factors also play their part in particular ways. Negative gearing has been around for a very long time and can be considered as a normal business write down of a loss against income, except it allows that write down against all and any income rather than against the income earned through the activity of investing in rental property (or shares). It is the fact it may be used to lower tax from all sources that makes it useful as a tax minimiser not as a business expense write down. Recent reports in the Sydney Morning Herald show that over 90,000 homes are empty – proving that there is a problem with investors seeking capital growth and not accessing negative gearing, preferring to leave their investment property empty.
Combined with the capital gains tax discount negative gearing encourages investment in year to year loss making on the promise of a long term capital gain, made into a windfall by the CGT discount. Investors receive support along the way and a bonus at the time of sale shifting a profit into the future while claiming a loss year to year.
If these measures had a justification they supposedly add to the supply of rental housing and keep rents down – except neither of those things has happened. Over the past ten years rents have risen at a much faster rate than inflation and over the last forty years have risen slightly when compared to rises in income. At the same time, 93% of investments in housing have gone to existing rather than new supply. These problems are not only recognised by National Shelter, ACOSS and the Grattan Institute, but have been cited by the Reserve Bank and the head of the government's own banking reviewer, as contributing to house price inflation.
Locking ordinary Australians out of the house ownership dream
Negative gearing advantages mostly small property investors to buy one, two or three additional properties – but this is a far cry from the "ordinary Australians" demographic cited by interest groups who stand to lose from changes to negative gearing. Outright ownership of housing in Australia has been decreasing drastically and ownership is becoming a more transitory arrangement, at the same time entire generations are being locked out of ownership by high house prices. This in turn clogs the rental market with extra demand driving price rises for rentals in what is also a very insecure tenure.
Our current situation threatens the notion in Australia that home ownership is a primarily attainable goal and is dividing us as a nation of land owners and renters, or as one commentator recently put it, owners and serfs! This in turn threatens our system of catering for ageing which is predicated on most achieving outright ownership before retirement. Greater numbers of older people (in our ageing population) are entering retirement still paying off their mortgage or renting – our aged pension was never designed to meet the costs of housing.
Labor's negative gearing policies on right track
The ALP has announced a policy to allow negative gearing on new housing after July 2017 and to reduce the CGT discount to 25%. These brave policies follow recent moves by financial regulators to curb the level of exposure of bank lending to investors and to tighten regulations around foreign investment in established dwellings. The policies follow the pattern of States limiting first home owner grants to new construction as measures designed to increase the supply of housing. As Saul Eslake has pointed out these measures are consistent with current thinking by government to better target measures to new supply.
National Shelter welcomes these measures as generating debate and limiting the negative impacts of housing tax measures but they do not yet include the additional measures required to generate specific supply of affordable rental housing which the nation so desperately requires to house low income households and to provide the foundation for those households to participate economically, socially and culturally. An employment strategy for the Nation would also be welcomed, to boost the ability of households to gain and keep a job, increasing the likelihood of affordable housing.
We have observed with interest the political retreat of the Turnbull Government from tax reform, imitating "Chicken Little" and following the Property Council's scream of "The sky is falling!" These measures, if introduced, may dampen house price rises in Australia but that would be a good thing. It would allow incomes to begin to catch prices and restore some balance to our housing markets whilst generating specific new supply. Properties covered under existing negative gearing arrangements are grandfathered, so no current investor need feel bothered and there should not be a rush to take up investment before the implementation date as the long-term expectation of capital gain, which drives our current craziness, would be removed.
National Shelter is pleased that housing affordability is now firmly on the political agenda and will be campaigning for evidence-based housing policy leading up to the Federal election. There is a growing demographic of renters who are affected by housing affordability and it is this swell in numbers that National Shelter encourages to get behind our campaign. You can show your support by following us on social media, sharing our messages, donating to our campaign and voting for a fairer tax system.
Adrian Pisarski is the Executive Officer of National Shelter. National Shelter is a non-government peak organisation that aims to improve housing access, affordability, appropriateness, safety and security for people on low incomes.
Image credit: iStock | Kokkai Ng