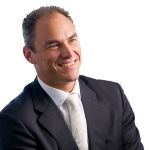 John Flavell, CEO of
Mortgage Choice
, argues why negative gearing should be left untouched.
Negative gearing has found its way back onto the political agenda in recent weeks.
Both sides of politics are giving this particular 'tax offset' a lot of air time at the moment. In simple terms, the Labor Party wants to restrict negative gearing to just new properties, while the Coalition has talked about capping the number of properties that can be geared, limiting the annual tax deductions that can be claimed and/or leaving negative gearing alone altogether.
Any decision to make changes to the current negative gearing policy is the wrong decision to make.
I believe negative gearing has found its way onto the political agenda because both sides of politics are too weak to display true leadership – leadership that is needed to address the bigger issues we have with our taxation system.
Our current tax system does very little to stimulate or drive economic growth. It does nothing to attract, retain and encourage global and local businesses to invest on our shores, and, it continues to provide very little incentive for those in the work-force to grow and develop their skills.
Instead of our government taking a holistic view of the issues at hand and working together to create a program of reform that could seek to address these real issues, both parties are choosing to talk about negative gearing and our superannuation system.
Squabbles surrounding negative gearing and superannuation are 'low rent' and do not deserve the air time they receive.
And while I strongly believe the government shouldn't be wasting its time incessantly reviewing and discussing negative gearing, I do feel the need to not only correct some of the misconceptions surrounding this particular tax offset, but share my thoughts on the issue.
More than one reason for negative gearing
One of the most common misconceptions associated with negative gearing is that it serves one purpose – to help the high-end, wealthy investors become even wealthier. This is simply not the case.
In the past (and in the absence of direct access to affordable housing), negative gearing has provided first time buyers and mum and dad investors with an incentive to invest in property by way of various tax concessions. Negative gearing makes a positive contribution to the supply of affordable housing, and the fact is, affordable housing is in short supply.
According to data from the Australian Bureau of Statistics, Australia's population grew by more than 317,000 in the 12 months to June 2015, and these people need somewhere to live.
While data from the Australian Bureau of Statistics shows 189,000 residential dwellings were completed in 2015, this was the first time in a very long time that supply has actually come close to meeting demand.
Further, research conducted by the Australian Population Research Institute found that a significant portion of the properties being constructed are small, high rise apartments that appeal to a limited market.
Simply put, the supply we are getting is not the supply we need.
With the Australian property market missing a critical type of supply, it would be remiss of the Government to change its current stance on negative gearing and further constrict supply.
Yet, seemingly, this is exactly what they plan to do.
The fact that negative gearing has become such a 'hot' political topic would suggest the government is happy to cast the issue of affordable housing to the sidelines and instead focus on chasing cash to plug budget deficits.
At the end of the day, if changes to negative gearing come to pass, both investors and renters will suffer.
Recent amendments to tax treatment in the 'Buy to Let' market in England are already creating negative downstream impacts for the housing sector, with affordability pressures building for purchasers and renters.
We need to learn from England's mistakes, not make those same mistakes here.
John Flavell is the CEO of Mortgage Choice, and has more than 20 years' experience in executive leadership positions and 15 years' experience in financial services.