Opinion – Doron Peleg, CEO RiskWise Property Research
The Banking Royal Commission is causing a scandal in the finance world and the impact will be far reaching.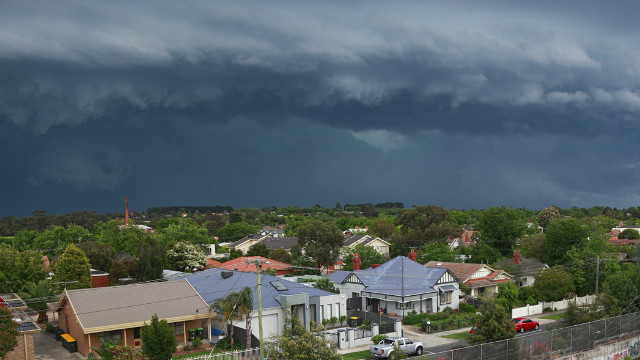 For starters, tighter restrictions on mortgage lending could increase the risk of property prices falling. Areas that experience low economic growth, poor population growth and overall low demand for dwellings could well end up carrying higher levels of that risk.
What could be the impact on Australian home owners?
The good news in Australia is these restrictions shouldn't really impact people who already own their homes, unless they want to sell or refinance. If they want to sell, there is a risk they will receive a lower price than expected.
On the positive side, if they are upgrading their property, a lower price environment could be to their advantage because they may invest less money to buy a better property. It should be noted though that refinancing will also be heavily scrutinised and this could result in difficulties or even a decline of loan applications, so the overall ability of buyers to build a portfolio could be limited.
Those who will likely see the most benefit of the Banking Royal Commission will be cashed-up buyers with no concerns regarding borrowing capacity and serviceability. They are in a strong position to negotiate, upgrade or buy either a primary place of residence or an investment property.
However, first home buyers and investors who are currently struggling with their loan application and need to use some creative financial planning, and very sympathetic lenders, could experience a detrimental impact due to the new lending restrictions.
Which types of properties are expected to be impacted?
We must make a clear distinction between houses and units, particularly small units and those that appeal mainly to property investors, that carry a higher level of risk for price correction. And, of course, off-the-plan units carry an even higher level of risk, particularly where there is already an over-supply. A prime example of this is the Inner Brisbane CBD, which can carry a high level of risk for price correction or reduction.
What lessons can we learn from the UK?
Australians could be much more likely to shop around for non-banking lenders and alternative lending solutions simply because the Big 4 and other major lenders will likely scrutinise loan applications much more heavily and have strong processes in place to implement the recommendations of the Royal Commission.
The banks are also likely to heavily scrutinise loans that come from brokers. The banks have the experience, the capability and the resources, as well as the funding, to implement very strong controls around loan applications. As a matter of fact, Westpac and CBA have both already put systems in place to do just that.
Unfortunately, the result of all these restrictions, with an expected reduction in the volume of loans of around 10% (as seen in the UK which had a 9% drop in volume as a result of the 2014 Mortgage Market Review) and borrowing capacity of around 20% as noted in research from investment bank UBS, could mean housing prices will be impacted, due to the smaller number of qualified buyers and those buyers potentially having a smaller budget.
It's also important to take a lesson from the outcome of the 2014 Mortgage Market Review (MMR) to address lax lending standards in the UK which, in the short term at least, saw a 9% drop in the volume of loans.
7 tips for consumers looking to get into the market
Minimise exposure to off-the-plan properties, particularly units in areas where there is already an over-supply.
If planning to upgrade, think about taking these steps: Set your budget first; Sell your property next; and only then buy your dream home.
Work directly with lenders and get documented pre-approvals before making any decisions and signing the dotted line.
Ensure you have a sufficient buffer with your finances to address unexpected changes and interest rate rises etc.
Get advice from an independent research house. As clearly demonstrated in the Banking Royal Commission, due to conflict of interest and ineffective processes in some areas, some buyers do not get the advice that is most beneficial for them.
Be careful about taking advice from a property professional who you are not paying. Be cautious of advisors offering their services for "free". You could pay in the long run, particularly if those advisors present you with 'the next hot spot' that happens to be an off-the-plan property.
Distinguish between the research phase – that should be done by yourself or by an independent research company – and the execution phase (i.e. the purchasing activity).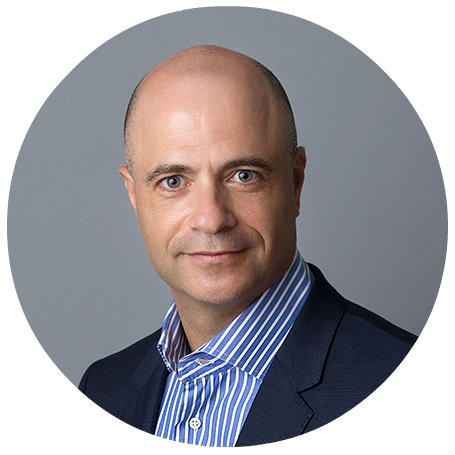 About Doron Peleg
Doron Peleg is the CEO and Founder of RiseWise Property Research. He has more than 20 years of experience in risk management including co-founder and managing Partner of Peleg, Kessel & Co, an assurance and advisory accounting firm in Tel-Aviv, and executive manager at Westpac Banking Corporation in Sydney. He has significant experience in building businesses including strategy, management, finance and marketing, and has an MBA with a corporate finance major, BSc Economics, and is a Certified Accountant. He co-developed the property risk-rating algorithm used by RiskWise Property Research.