The Australian Bureau of Statistics' (ABS) September housing finance approvals came in well below some economists' expectations, recording a fall for both owner-occupier and investor loan approvals.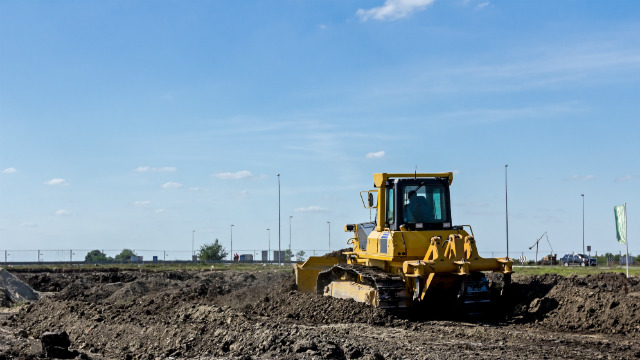 According to the ABS, owner-occupier loan approvals fell by 2.1% between August and September, while investment housing loans experienced a sharp decline of 6.2%.
The Housing Industry Association (HIA) said additional borrowing costs for investors due to APRA regulations have limited the availability of investor loans and "forced up" interest rates.
"There has been a reduction of investor borrowing activity of 2% in the six months since these punitive measures came into effect," said HIA Principal Economist Tim Reardon.
"This is a concern for the market as investors remain important to the ongoing supply of new homes in the market available for rent.
"The cooling of investor activity in the market should be closely monitored."
Aust Sept housing finance commitments: owner occupiers -2.1%mom, investors -6.2%mom…ongoing cooling here as APRA measures continue to impact! Consistent with further declines in Sydney prop prices and slowing in Melb. More room for FHBs though

— Shane Oliver (@ShaneOliverAMP) November 9, 2017
Westpac Economist Matthew Hassan said the Government's macro-prudential measures may have also had a significant impact on people switching between interest-only and principal and interest (P&I) loan products.
"Investor loan figures include refinance and hence would have been boosted by existing borrowers switching between loans (although technically this should only cover those switching between lenders)," he said.
"If this switching effect drops out of the picture in coming months, total investor finance approvals could fall sharply.
Mr Hassan said the ABS's housing finance data brings into line the "clear slowing signal already evident from turnover, auction markets and prices".
"The weakness in owner occupier loan approvals bears closer watching," he said.
"For investors, a further pull back is likely in the months ahead depending on the extent to which loan activity has been supported by refinancing."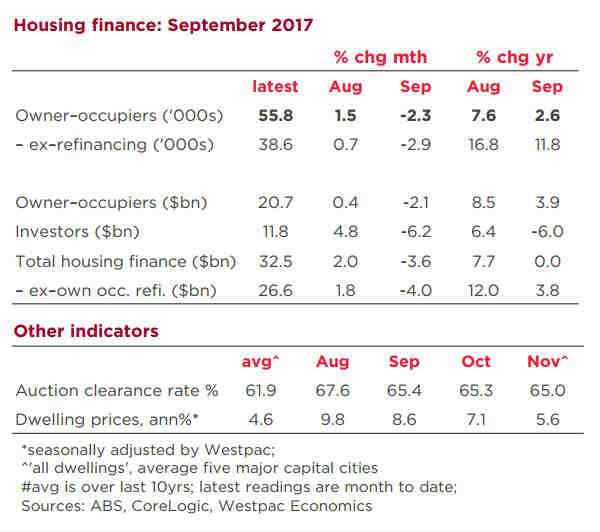 Source: Westpac Bulletin, 9 November 2017
First home buyers return to market
While investor approvals cooled off, HIA said the housing finance data is a win for first home buyers, particularly in NSW and Victoria.
According to the ABS, the number of owner-occupier first home buyer commitments rose to 17.4% in September from 17.2% in August.
"In April this year APRA announced restrictions on the housing market which have impeded investor activity in the housing market and they have also had a secondary impact of helping first home buyers back into the market," said Mr Reardon.
"First home owners have also been brought back to the market due to the large supply of apartments that are being completed at the moment.
"This is a very positive sign of a healthy market."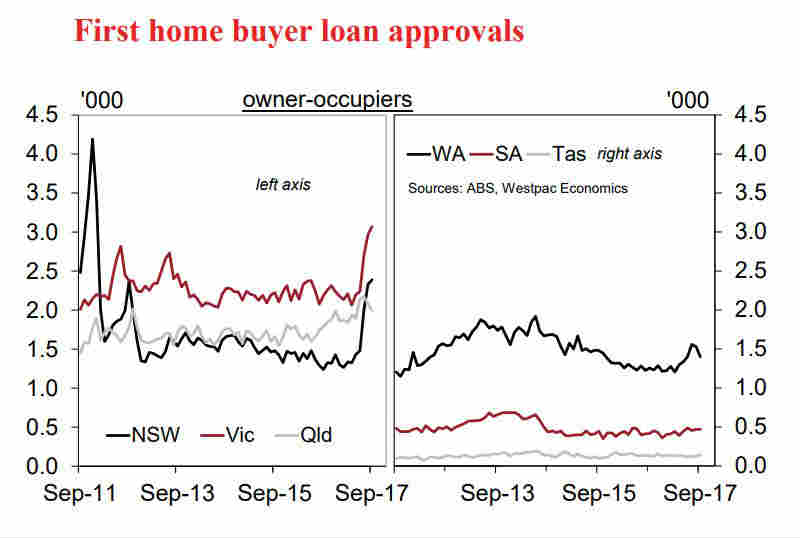 Source: Westpac Bulletin, 9 November 2017