At this month's meeting, the Reserve Bank of Australia (RBA) held the cash rate at the record low of 1.50%.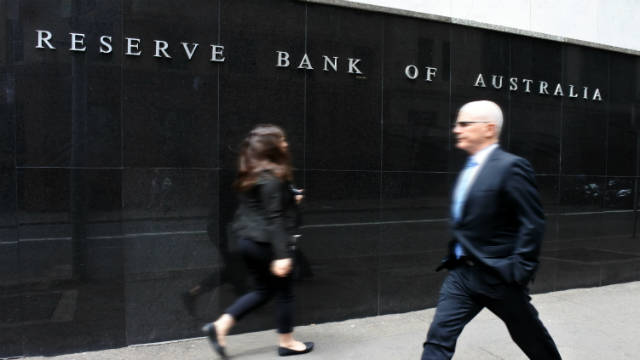 What's the October 2017 RBA Cash Rate?
The RBA has left the cash rate on hold again at 1.50%.
This marks the thirteenth meeting in a row the RBA has held rates steady, with the last rate movement taking place in August 2016 with a 25 basis point rate cut.
Economists correctly predicted today's decision, with all 23 economists surveyed by Bloomberg forecasting the cash rate would remain on hold in October.
Futures markets put the odds of a rate movement either up or down at 0%.
Canstar Group Executive (Financial Services) Steve Mickenbecker said today's decision comes as no surprise.
"Even though the RBA has a tightening bias, economic conditions are not allowing a move right now," he said.
"No increase for now and in all likelihood until into 2018."
RBA retains confident outlook, citing pick up in non-mining business investment
In his monetary policy statement accompanying today's decision, RBA Governor Philip Lowe remained optimistic about the economy, saying the 0.8% economic growth over the June quarter was a good sign the economy is picking up.
The statement heavily discussed non-mining business investment, with the Governor indicating there are signs it is "picking up".
"A consolidation of this trend would be a welcome development," he said.
Employment growth was also acknowledged, with all states recording an increase in employment and rise in labour force participation.
"The various forward-looking indicators point to solid growth in employment over the period ahead, although the unemployment rate is expected to decline only gradually over the next couple of years," said Lowe.
These positive outlooks were also accompanied by concerns around slow growth in real wages and high levels of household debt.
Growing household debt highlighted
Concern around the growth in housing debt appears to remain a key reason for the RBA not raising rates.
"Growth in housing debt has been outpacing the slow growth in household incomes for some time," said Lowe.
"To address the medium-term risks associated with high and rising household indebtedness, APRA has introduced a number of supervisory measures.
"Following some tightening in credit conditions, growth in borrowing by investors has slowed a little recently."
Will there be a rate movement soon?
Yesterday, Channel Nine Finance Editor Ross Greenwood correctly predicted the RBA would remain on hold this month.
"It will be on hold," he declared on the Money Minute segment.
"But what's new is fresh calls that rates eventually will rise."
Greenwood pointed to a recent revision by money markets to put a rate rise at August 2018, with economists' average forecast sitting around the fourth quarter of next year.
Our view on #RBA rates remains unchanged – next move is up but not till later next year given risks around consumer, wages/inf & $A

— Shane Oliver (@ShaneOliverAMP) October 3, 2017
"Do note, most economists predicting a rate rise think there will be two," he said.
"Interest rate moves rarely come alone – there's either no rate move or there's two or three in a row."
Meanwhile, the RBA Shadow Board at the Australian National University (ANU), which includes two former RBA board members, said there would likely be a rate hike within six months.
The Shadow Board put the probability of a rate hike in six months at 73%, up four points from 69% for September.
Mortgage Choice CEO John Flavell says he would not be surprised to see the RBA leave the cash rate on hold for a while longer.
"I think we will continue to enjoy a period of cash rate stability over the coming months," he said.
Aussie dollar at lowest level since July
Following the RBA announcement today, the Australian dollar hit its lowest level since July, falling below 78 US cents.
Canstar's Steve Mickenbecker said a high Aussie dollar is not in the interest of the central bank.
"The RBA wants to see a lower Australian dollar, to stimulate growth," he said.
"A rate increase would encourage the opposite reaction."
Banks moving rates despite RBA hold
In spite of the RBA's stationary position on rates, Canstar has seen plenty of home loan rate action in recent weeks.
Interestingly, there were significantly more institutions that cut rates compared to the number that raised.
Over September, nine institutions on Canstar's database cut rates to standard variable home loans, with an average rate cut of 0.16% (16 basis points).
Most of the rate cuts in September, however, have been on fixed rate home loan products for one, two, three and five-year loans.
As for term deposits, seven institutions have cut rates by an average of 0.11% (11 basis points).