The RBA has left the
cash rate
on hold again today at 1.50%, despite November having a reputation as 'the month' to change rates.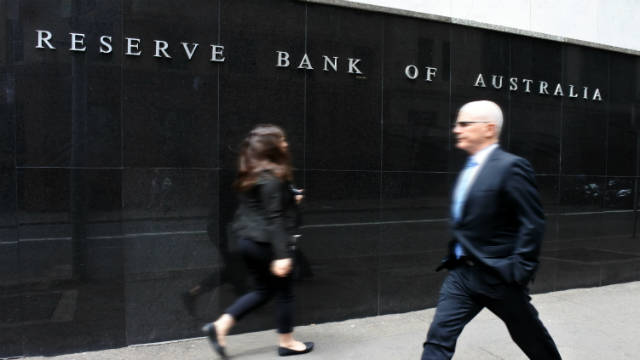 What's the November 2017 RBA Cash Rate?
At this month's meeting, the RBA left the cash rate on hold at 1.50%.
This marks the fourteenth meeting in a row the RBA has held rates steady, with the last rate movement taking place in August 2016 with a 25 basis point rate cut.
Experts correctly predicted today's decision, with all 27 economists surveyed by Bloomberg forecasting the cash rate would remain on hold in November.
Financial markets put the odds of a rate movement either up or down at less than 5%.
Canstar Group Executive (Financial Services) Steve Mickenbecker said today's rate decision on Melbourne Cup day came as no surprise.
"Inflation is still below target range and even though jobs growth has been promising and sustained, the RBA wouldn't want to move too early on rates with a threat of housing stress in the market," he said.
"The Reserve Bank bias is still to increase rates, in particular given the Bank of England and US Federal Reserve have increased rates in recent times, but now is just not the right time for Australia.
"The Board will be looking for sustained growth indicators other than just jobs growth.
"So, I'd expect no move until at least the middle of next year."
Will there be a rate movement soon?
Channel Nine Finance Editor Ross Greenwood correctly predicted the RBA would remain on hold this month.
"Rates will be on hold for a very, very long time," he said.
"Housing's cooling fast in Sydney; reports out of Queensland today that Chinese buyers aren't settling apartments because of the government clampdowns on getting money out of China."
Westpac Chief Economist Bill Evans said six month annualised inflation in the Sydney house market has fallen from 22% in January to -0.7% in October.
"Of particular interest for the Sydney market is going to be the behaviour of investors going forward," he said.
"Conditions for investors appear to be deteriorating."
Evans sighted rising interest rates, regulatory pressure, land taxes, government policy and stamp duties for foreign investors as some of the key factors affecting investors in the Australian property market.
"Interest rate increases that might accelerate weakness in real estate markets which might have a spill over impact on confidence and spending will also be unattractive," said Evans.
"However, interest rate cuts to head off a more severe adjustment in housing markets still seem quite remote."
The RBA Shadow Board at the Australian National University (ANU), which includes two former board members, also predicted rates would remain on hold this month.
They said the probability of a rate hike within six months has decreased from 73% in October's forecast to 70% now.
"Favourable employment figures and an improving outlook for the global economy increase the likelihood that interest rates need to rise in the future," said Shadow Board Chair Dr Timo Henckel.
"For this month the RBA Shadow Board continues to advocate a hold-and-wait-policy."
How homeowners are feeling in current housing market conditions
A recent survey of 2,000 mortgage holders by ME Bank highlights the RBA's challenge in lifting rates in the next year.
According to ME, 56% of borrowers said a rate rise of 1% (to 2.5% cash rate) would have an "adverse impact" on their situation, while 43% indicated they would need to spend less and 27% of investors said they would sell their investment property.
The findings also show 62% of borrowers are expecting their lender to increase interest rates on their home loan in the next 12 months, and 29% would consider changing to a fixed rate mortgage to handle potential rate rises.
Banks moving rates despite RBA hold
In spite of the RBA's stationary position on rates, Canstar Group Manager of Research and Ratings Mitch Watson has seen plenty of home loan rate action over the month of October.
"There was a mixed bag of movements last month, with a number of increases and decreases seen for different home loans," he said.
"Fixed rates for terms of 3 years and under remain below the variable rates on offer.
"There have been a number of decreases seen in Basic products in recent weeks, with a number of providers offering significantly better rates for loans with less of the 'bells and whistles'.
"These products could represent great value for consumers who do not require features such as an offset account and the like."