Blindsided by the new banking tax in the 2017 Federal Budget, the big banks in Australia may expect consumers to bear the brunt of the consequences.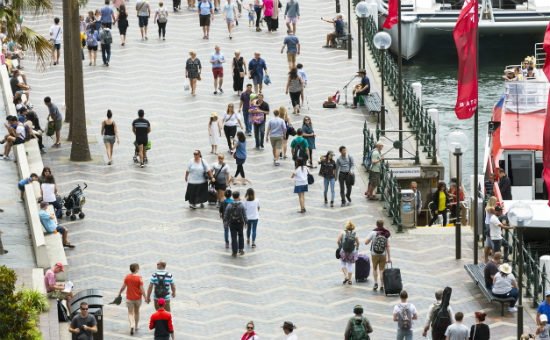 Expected to raise approximately $6.2 billion over the next 4 years, the Federal Government's levy will be imposed on the five largest banks in Australia, those which have more than $100 billion in liabilities.
Only the Big Four – ANZ, Commonwealth Bank, NAB, and Westpac – plus Macquarie Bank will be affected.
This new tax only taxes higher risk liabilities, effectively making banks pay more for taking on more risk.
The country's biggest banks have united in condemning the Federal Government's decision.
Having received no consultation from the Treasury ahead of the release of the Federal Budget, the big banks' main concern is who will pay for these extra costs.
According to many sources, it is most likely to be consumers who will absorb them.
The Australian Bankers Association (ABA) believes that the cost will hit two possible places – either customers or shareholders, or both.
Chief Executive and former Queensland Premier Anna Bligh believes that the big bank levy is extremely "naïve and misguided", and that it would hurt investment from regular Australians.
According to industry analysts, bank profits will fall by between 3-6% as a result of the new tax, and the banks will pass these costs onto borrowers.
UBS Analyst John Mott told Fairfax Media that the likely outcome is for the banks to increase their interest rates on investor loans by 25 basis points (0.25%), and by more for interest only loans.
Morgan Stanley supports this viewpoint, stating in a research note that banks would need to raise their interest rates on loans by about 20 basis points on average in order to offset the new levy.
Responses from the big banks
Unsurprisingly, the major banks in Australia are extremely unhappy with the news, saying the new tax could constrain lending and reduce competitiveness in the banking sector.
And they are already saying it is customers and shareholders who will suffer.
Ahead of the upcoming meeting between the big banks and treasury officials today, representatives of ANZ, NAB, and Westpac have expressed their concerns.
NAB CEO Andrew Thorburn said in a press release that this new major bank tax will "impact millions of everyday Australians".
"It is not just a tax on a bank. It is a tax on every Australian who benefits from, and is part of, our industry," Thorburn said.
"This tax is borne by these people. It is not possible to impose a tax without an impact on people, and therefore the wider community."
ANZ CEO Shayne Elliott held the same opinion, calling the new bank tax a "regrettable policy".
"The reality is this is a tax on the millions of ordinary Australians who are bank shareholders and bank customers," he said.
Elliot said the "bank bashing" needs to end, and that Parliament and policy makers need to work with the industry to bridge the divide between the groups.
"It is now time for all our leaders to move on so we can work constructively with Parliament and policy makers on how we can best support the Australian economy," said Elliot.
Westpac CEO Brian Hartzer was more specific in his condemnation, stating that the new bank tax will hit the retirement savings of millions of Australians, and that the banking industry will become less competitive as a result.
"The cost (of this tax) is ultimately borne by shareholders, borrowers, depositors, and employees," Hartzer said.
"It is disappointing that the Australian Government has implicitly favoured large foreign banks over Australian banks operating in their home market."
Canstar's General Manager, Wealth, Josh Callaghan: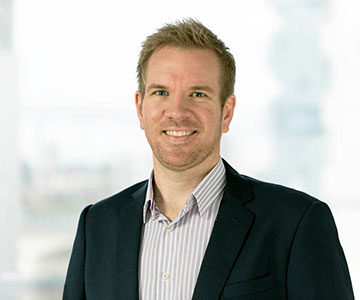 "This budget has decided to raid the big banks with the tightrope they're already walking due to funding requirements and competitive threats.
"This new levy will either need to be passed onto the consumer, resulting in job losses, or to reduce the return to shareholders. This means that ultimately we all wear the cost of this levy."
Responses from smaller banks
Because the levy is only implemented on banks with more than $100 billion in liabilities, the main benefactors are likely to be smaller banks that compete with the bigger ones for business.
A handful of the 'bigger smaller banks' enjoyed a stock market boost following the announcement, such as Bank of Queensland (BOQ), Suncorp Bank, and Bendigo and Adelaide Bank.
Bendigo and Adelaide Bank rose by 3.9% on Wednesday, while BOQ rose by 3.6%, and Suncorp rose by 2.7%.
This trend could well continue if disgruntled customers switch from the traditional Big Four – should the likely outcome of passing off their costs onto consumers come to fruition.
As a result, Bendigo and Adelaide Bank Managing Director Mike Hurst was naturally supportive of the new bank levy.
Speaking to Fairfax, Hurst said he believes this measure from the 2017 Federal Budget will help to "level the playing field" in the banking industry.
"It was a surprise to everybody, but it was also something that has been contemplated in the past," Hurst commented.
"Banks shouldn't be afraid of this sort of regime."
The Customer Owned Banking Association (COBA) says that it looks forward to engaging with the government and other stakeholders with regards to the new banking reforms.
COBA's Senior Manager Daniel McDougall is of the opinion that the proposed levy on major banks "is an attempt to reduce the unfair funding cost advantage enjoyed by the biggest players".
"The levy will go some way to reducing this unfair advantage."