National Australia Bank has vowed to hold off from lifting home loan interest rates, despite a wave of rate hikes from Westpac, ANZ and Commonwealth Bank.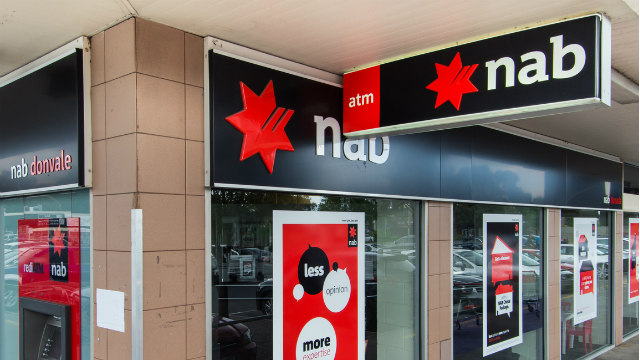 NAB has released a statement today saying it will keep its standard variable home loan interest rate at 5.24% (*comparison rate 5.37%).
This comes after the other big three banks have all said they had to lift variable interest rates to offset the rising cost of borrowing money to issue home loans, known as wholesale funding costs.
ANZ and Commonwealth Bank announced separately on Thursday that their variable interest rates for owner occupiers and investors will rise 0.16 percentage points and 0.15 percentage points, respectively.
Westpac was the first of the big four to signal interest rate hikes when it announced in late August that its variable interest rates would rise by 0.14 percentage points.
Canstar's Group Executive of Financial Services Steve Mickenbecker said it was not everyday that a bank announces that it would not make out-of-cycle rate increases.
"I'd imagine that with speculation rife that NAB was about to follow its three big competitors, it wanted to clear the air and take advantage of an opportunity to seize the high ground," Mr Mickenbecker said.
"It's good news for borrowers, but I suspect they should not become complacent.
"If US rates continue to move up as expected, you would have to anticipate further rate increases across the market – few lenders can claim immunity."
NAB CEO Andrew Thorburn said the bank was "listening and acting differently."
"We need to rebuild the trust of our customers, and by holding our NAB Standard Variable Rate longer, we help our customers for longer," Mr Thorburn said.
"By focusing more on our customers, we build trust and advocacy, and this creates a more sustainable business."
Mr Thorburn said the bank would continue to review its home loan rates and assess current market conditions, including the impact of wholesale funding costs.
ANZ's rate increase for owner occupier customers paying principal and interest adds an extra $38 a month in loan repayments and for Commonwealth Bank customers it is an extra $35 a month for customers with a standard variable rate for $400,000 loan.