National Australia Bank (NAB) cut some of its fixed interest rates on new home loan contracts today, now offering package home loan rates below 3% for owner occupiers willing to lock in for two or three years.
Its two-year and three-year fixed package loans for owner-occupiers paying principal and interest now have advertised rates of 2.98% (comparison rates 4.47% and 4.37% respectively).
The move follows similar reductions from two of NAB's main competitors, with both ANZ and Commonwealth Bank lowering their fixed rates for two and three-year terms to start with a "2" last week, in response to the Reserve Bank's October cash rate cut.
Canstar finance expert Steve Mickenbecker said not many customers were taking out fixed rates at the moment anyway, even though they are historically low, given rates could go lower still.
"Only around 10% of people are taking out fixed rates at the moment," Mr Mickenbecker said.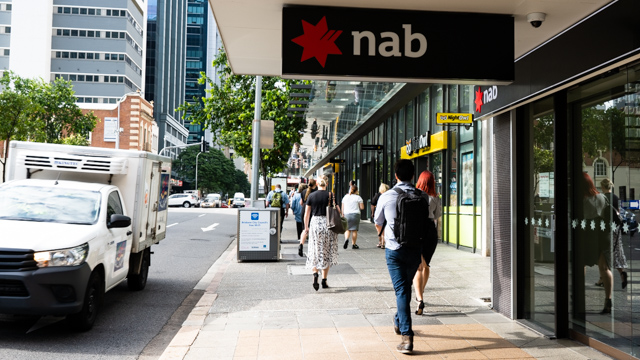 "The banks can have a favourable offer to attract people in the door, but a lot of people will not take fixed rates anyway.
"Many customers still think rates will go down further, which is a fair bet that the Reserve Bank will move again and that variable rates for existing borrowers will continue to come down."
Broker business Mortgage Choice has been recording falling demand for fixed interest rates this year, with CEO Susan Mitchell saying borrowers have been "reluctant to fix" and were leaning towards variable loans instead.
Mr Mickenbecker said lower wholesale funding costs for the banks had been the main factor that had allowed them to offer fixed rates below 3%, not necessarily the movements of the official cash rate, which tend to have a greater impact on variable rates.
He said NAB, ANZ and CBA wanted to stay very competitive in the market, and the sting to their purse strings for doing so would be relatively small.
"Fixed rates are a great avenue because they allow them to have a competitive rate in the market without affecting the margin they earn from existing customers," Mr Mickenbecker said.
NAB also lowered a number of fixed investment home loan rates today, across its standard and package loan options.
Australia's fifth-largest bank, Macquarie Bank, also reduced a range of fixed rates today, taking them to below 3% for some owner-occupiers paying principal and interest.
Image source: Nils Versemann (Shutterstock)