The Reserve Bank has kept the cash rate on hold for yet another month, while a stream of lenders continue to cut and hike
home loan interest rates
.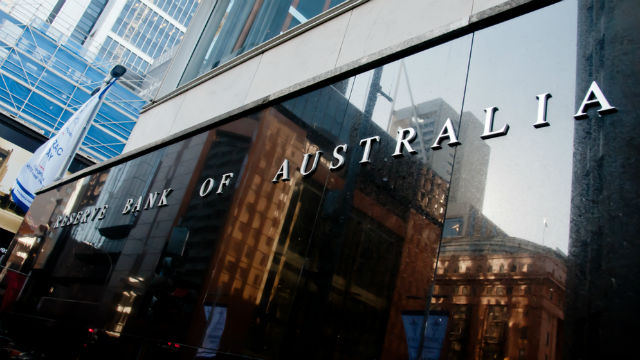 The board of Australia's central bank has voted to leave the official cash rate on hold at 1.5% for the 29th meeting in a row, ahead of the Federal Budget's release tonight.
RBA Governor Philip Lowe's accompanying monetary policy statement gave no clear indication as to whether it favoured a future cut or hike, but noted several downside risks, such as soft economic growth, weak household spending and ongoing soft house prices.
"Growth in household consumption is being affected by the protracted period of weakness in real household disposable income and the adjustment in housing markets," his statement said.
A number of economists continue to forecast a rate cut this year, with some saying as early as June.
They are keenly waiting for the RBA minutes to be released later this month for more insight into the central bank's cash rate outlook.
Since the board last met, AMP, ING, National Australia Bank, Bankwest, Bank of Queensland, Macquarie Bank, ME Bank and Suncorp are among a number of lenders that have made out-of-cycle hikes or cuts to home loan rates.
During March, the majority of lenders made interest rate cuts to fixed-term loans, while hikes were predominantly made to variable rate loans.
While there have been plenty of rate cuts, CommSec Senior Economist Ryan Felsman said the availability of credit was weighing on demand for residential home loans.
He said political uncertainty around Labor's proposed negative gearing policy and the upcoming federal election may also be putting off prospective home buyers.
ANZ CEO Shayne Elliot told a parliamentary inquiry last week that tighter lending standards following pressure from regulators and the banking royal commission was driving a downturn in credit.
Governor Lowe has said falling property prices has been discouraging people from taking out home loans, particularly investors.
Data released earlier this week from property research house CoreLogic showed national home price falls have eased over the past couple of months, although the decline in prices has spilled over into more regional areas.
In recent months, many economists have raised concerns about how slowing house prices could impact some households to pull back on spending and revert to saving instead.
AMP Capital Chief Economist Shane Oliver said ongoing home price falls in Sydney and Melbourne would depress consumer spending as the wealth effect goes in reverse.
"Homeowners will be less inclined to allow their savings rate to decline further to compensate for weak wages growth," Mr Oliver said.
CoreLogic Head of Research Tim Lawless said it could also cause a sharper-than-anticipated fall in residential construction activity.
But despite concerns about consumer spending sentiment, CommSec's Mr Felsman said a rebound in sharemarkets so far in 2019 could take some of the pressure off.
He said shares outperformed residential property in the year to March, with the benchmark S&P/ASX 200 and All Ordinaries Accumulation Index lifting by 11.3%.
By comparison, national dwelling fell by 3.3% during the same period, which was the worst return in a decade, he said.
"With household disposable incomes under pressure and mortgage debt still elevated, Reserve Bank policymakers will hope that the upturn in sharemarkets continues, 'cushioning the blow' from the negative wealth effect of falling home prices," Mr Felsman said.
He said the future direction of interest rates would be determined by consumer spending, proposed Federal Budget tax cuts and the strength of the labour market.
Australia's unemployment rate fell to its lowest level in eight years in February, down to 4.9%, while job vacancies rose to the highest level on record.
Job vacancies has been referred to by the RBA on numerous occasions as a measure to explain its outlook that the unemployment rate will continue to decline.