Debt-laden Australian households are at risk of higher interest rates with the Reserve Bank under pressure to lift the cash rate sooner than market expectations, ratings agency Moody's has warned.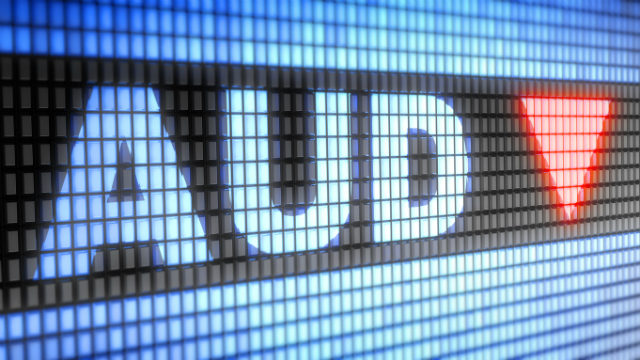 Moody's said ongoing falls in the value of the Australian dollar against the US dollar could force the RBA to lift the cash rate, the rate banks charge each other for overnight borrowing.
This is despite market consensus that the rate would likely be on hold at the record low of 1.5% for some time in the foreseeable future.
Cash rate increases could lead to lenders lifting borrowers' home loan interest rates and make debt less affordable for highly leveraged households, a Moody's report released this week said.
"Australian households are vulnerable to a tightening of monetary policy that is more rapid than we currently expect," the report authors Allister Lim and Gene Fang said.
Mr Lim and Mr Fang said the local currency had fallen more than 5% against the US dollar since the start of 2018 and warned sustained currency depreciation could lead to Australia losing its current AAA credit rating.
Australia's household debt as a share of disposable income is among the highest levels for AAA-rated countries having risen from 180% three years ago to 200% in March this year, the report said.
"In a scenario of faster interest-rate increases, household debt affordability would weaken further and more quickly, cooling consumption and GDP growth," it said.
"If a depreciating Australian dollar curbed investors' appetite for local assets, it would also raise external vulnerability risks."
Moody's previously forecast the big four banks to follow a string of other lenders, including Macquarie, AMP and Bank of Queensland in lifting home loan interest rates to counter increasing wholesale funding costs.
So far, the big four have held off from lifting home loan rates and instead, Commonwealth Bank cut interest rates by 0.10 percentage points across a number of its fixed home loan products on Monday in an unexpected move.
Canstar Group Executive of Financial Services Steve Mickenbecker said the RBA would be watching to see if the big banks would follow smaller lenders and lift variable interest rates.
"With the inflation rate below the target range, the Reserve Bank is under no pressure to lift the cash rate," he said.
"There is no doubt that the leverage of Australian households to housing debt is one of the Reserve Bank's major concerns and it wants to see a buffer from wage inflation before home loan rates start rising broadly."
He said a 1% increase would add $220 a month to a $400,000 mortgage repayment and recent borrowers have not had time to build up margin, in spite of the current low rates.