Mortgage delinquency rates have reached a five-year high according to Moody's data, as more households suffer the effects of Australia's waning resources boom.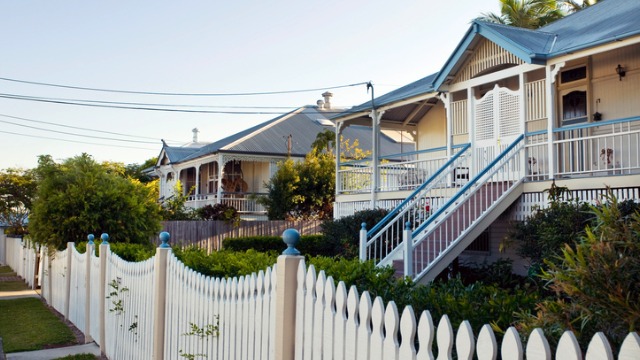 Moody's Investors Service has reported a rise of 12 basis points (0.12%) in the fraction of mortgages which were behind on their payments – from 1.50% in May to 1.62% this month.
The proportion of these households behind on mortgage payments rose from 1.15 to 1.17%, according to S&P Global Ratings.
A major reason for increasing mortgage pressure is the downturn in Australia's mining industry, according to Moody's Vice President and Senior Analyst Alena Chen.
"We expect delinquencies to continue to increase through the remainder of 2017, as weaker conditions in states reliant on the mining industry, high underemployment, and less favourable housing market and income dynamics will continue to drive the rate higher," Ms Chen said.
"The mining downturn has dampened economic growth in resource-reliant states, such as Western Australia, the Northern Territory and Queensland, and we expect this situation will weigh on mortgage performance for some time."
Mortgage struggles are particularly prominent in the aforementioned states.
WA's delinquency rate rose by five basis points to 2.38% in July – the highest of any state or territory – whilst the NT's mortgage arrears saw the biggest increase of 21 basis points, up to 1.98%.
"Regions with exposure to the resource and mining sectors dominated the list of areas with the highest delinquencies in May 2017," continued Ms Chen.
"Eight of the 10 regions with the highest 30+ delinquency rates were in either Western Australia or Queensland, and many of these regions are exposed to industries directly or indirectly related to mining and resources."
"We could have the perfect storm brewing"
Canstar's Group Executive, Financial Services Steve Mickenbecker agreed with the sentiments from Moody's, saying that a focus on interest rates as a measure of home loan affordability was misguided.
"Interest rates are generally not the cause of the problem. What causes mortgage stress is loss of household disposable income, whether through illness, job loss or marriage breakdown," Mr Mickenbecker said.
"This time around the blowout in mortgage arrears certainly can't be blamed on interest rates, with rates still at a record low for residential borrowers paying principal and interest."
"You've only got to look at the regions where arrears are at the worst to prove the point. Arrears are worst in the areas of WA and Qld impacted by the downturn in resource project development, and subsequent job loss."
Mr Mickenbecker suggested mortgage stress would continue to worsen in the near future, with historically low interest rates, slow wage growth and huge increases in property prices all contributing.
"The concern at the moment is that arrears are on the rise before we have seen widespread interest rate rises," he continued.
"The Reserve Bank's view is that the neutral level for the cash rate is 2% higher than the current 1.5%. When this comes through, as it eventually must and maybe more, it will further aggravate the problem.
"Regulators are concerned because we could have the perfect storm brewing."
Mortgage stress a growing economic issue
More than a quarter of all Aussie households (26.4%) are enduring mortgage stress as of August 2017, according to research firm Digital Finance Analytics (DFA).
This represents roughly 860,000 households, an increase of forty thousand homes compared to July. More than 20,000 Aussie households were found to be in severe stress, while nearly 46,000 were considered at risk of default within the next year.
DFA defines mortgage stress to be when household income can't meet ongoing costs, and families are forced to cut back on non-essential expenses. A 'stressed' household has some leeway to reduce their costs, whereas a household in 'severe stress' simply cannot meet their mortgage payments.
The incidence of mortgage stress has increased by roughly 25% over the past 12 months –faster than any time in the past decade – indicating a worrying trend of basic living expenses becoming less affordable.