New regional population data released by the Australian Bureau of Statistics (ABS) today shows that Melbourne experienced the largest growth of all capital cities between 2006 and 2016.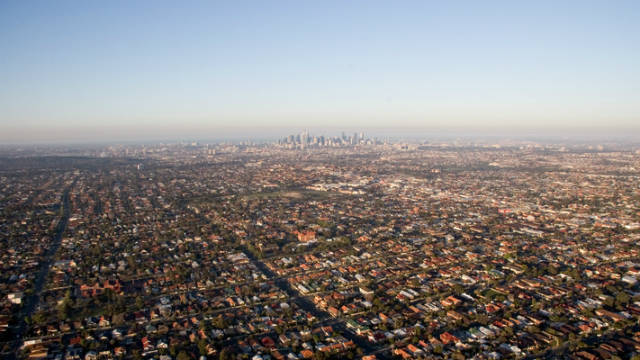 The findings from the ABS show that Melbourne's population grew by 964,600 people, with Sydney, Brisbane and Perth following behind (at 773,600, 452,000 and 445,100 respectively).
Australia's capital cities grew by 2.9 million people, which accounted for 77% of the country's total population growth over the past decade.
ABS Director of Demography Beidar Cho says Tarneit, in Melbourne's Outer West, was the largest-growing area in Australia, increasing by 28,800 people.
"This was followed by Baldivis, an outer southern suburb of Perth (up by 27,400 people) and the inner city area of Melbourne (26,200)," said Mr Cho.
While Melbourne experienced the largest growth, Darwin actually had the fastest population growth of the capital cities, increasing by 29%.
As the for the states and territories, Victoria has the largest growth in terms of absolute numbers, with 1.1 million more people in the past 10 years.
This was followed by New South Wales (NSW) with 996,600 more people, and Queensland 840,900.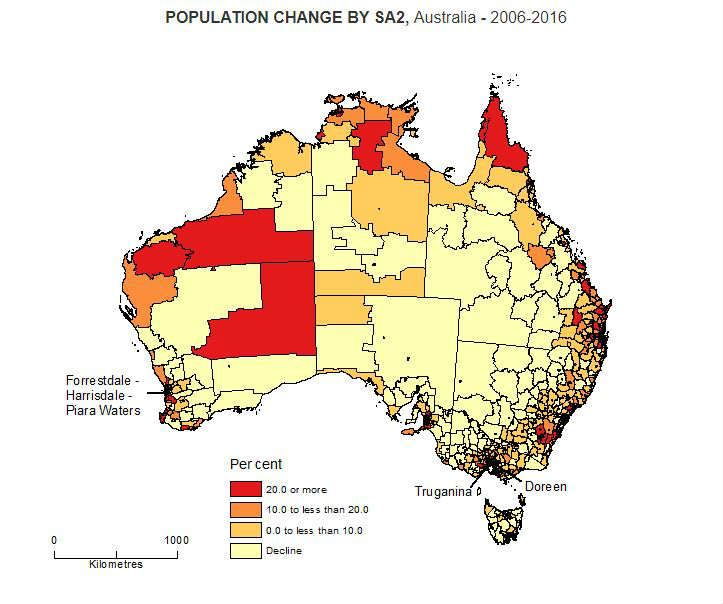 ACT beats other states for population density
While Western Australia had the strongest population growth rate out of all the states, the Australian Capital Territory (ACT) had the highest population density.
As of June 2016, there were 3.1 people per square kilometre in Australia, and by comparison, the ACT had 171 people per square kilometre.
Victoria, NSW, and Tasmania followed behind the ACT for population density by state.
The most densely populated Statistical Areas 2 (an ABS term meaning medium-sized general purpose areas) were mostly in Sydney, including Potts Point to Woolloomooloo, Pyrmont to Ultimo, and Darlinghurst.
But inner-city Melbourne actually took out the title for most densely populated SA2 area with 17,500 people per square kilometre.
In Brisbane, Kangaroo Point (6,600) and New Farm (6,300) had the highest population densities.