New research from Mortgage Choice suggests that two thirds of Aussies think the 'Great Australian Dream' of home ownership is only achievable if you're rich.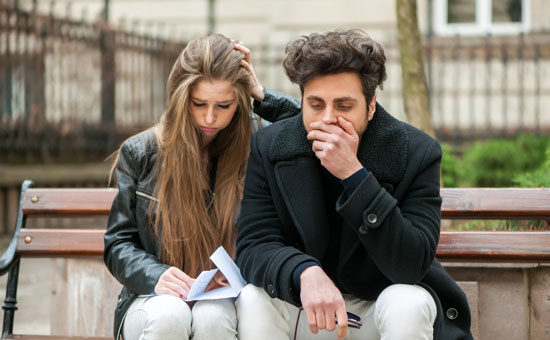 Mortgage Choice's Evolving Great Australian Dream white paper reported that 63.2% of Australians agree with the idea that "only people with a lot of money can hope to achieve the Australian Dream".
This finding was based on a survey of 1,043 Australians aged 18 or older.
Mortgage Choice CEO John Flavell described the attitude as "hardly surprising", pointing out that wage inflation in recent years had not come close to matching housing price inflation, and that first home buyers had it harder than ever.
Mr Flavell suggested that rather than giving up on the dream of owning property, hopeful property buyers had simply moved their goalposts somewhat.
"The 'Great Australian Dream' has traditionally been seen as owning a free standing house on a quarter-acre block in the suburbs," Mr Flavell said.
"Today, however, that dream has evolved to include any style or type of property.
"Over the last few years, we have seen a dramatic surge in the number of people embracing apartment living.
"And while some buyers are choosing to purchase apartments for the lifestyle options they offer, a lot of people are seeing them as a cheaper way into the market."
How are prospective home-buyers adapting?
The Evolving Great Australian Dream white paper also reported that in order to work towards greater financial wellbeing and the capacity for home ownership, Australians were:
Implementing savings tricks and habits (63%)
Improving financial knowledge (42%)
Keeping abreast of the latest economic developments (41%)
Seeking professional advice (23%)
Additionally, 90% of potential property buyers said they would choose to buy a home in a more affordable suburb, rather than a more desirable one, in order to get into the property market faster.
Individuals who had managed to buy their first house in the last few years noted that some of the strategies they'd used were:
Cutting down on spending (31%)
Buying a smaller, and therefore more affordable property (24%)
Buying in a more affordable suburb (20%)
Sharing their mortgage (7%)
Receiving parental financial support (6%)
Moving back home in order to save money (5%)
Rentvesting (3%)
Mr Flavell agreed that for first home buyers, saving a deposit and being approved for a home loan are "two of the big hurdles they face".
"While it is hard for first home buyers to take that first step, it is not impossible," he said.
"Diligent spending and saving, combined with a little elbow grease and some well thought-out property strategies, ensures first home buyers can still achieve their property ambitions."
Housing affordability needs government action
Mr Flavell stressed that home buyers should not be made to bear the entire brunt of increasing house prices alone, saying that "there is more that the government – both state and Federal – can do to help home buyers achieve their dreams".
"In recent months, we've seen the Victorian state government boost its First Home Owner Grant, and both Victoria and New South Wales abolish stamp duty for some first home buyers," he said.
"While these are steps in the right direction, more needs to be done.
"Housing affordability is a crisis in Australia and we need to seek new ways to rectify the situation.
"If we are to truly address the issue of housing affordability, we need our state and federal governments to look beyond grants and tax breaks and start looking at the root cause – lack of appropriate supply, together with appropriate infrastructure investment."