Online lender loans.com.au launched a new fee and interest-free Visa debit card available to Zip Home Loan customers, which they have dubbed a "credit card killer".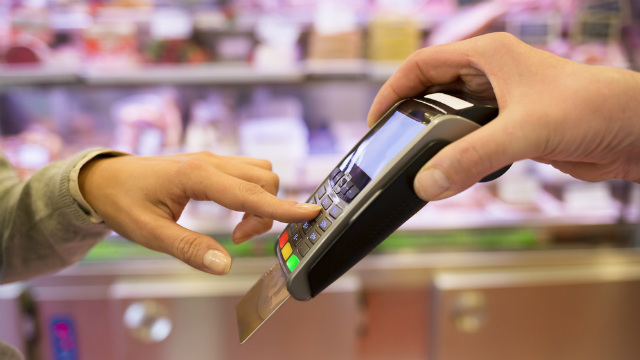 The debit card was designed to be used in place of a credit card, with no interest rate, fees or late payment fees (if you miss the monthly $100 repayment) and a line of credit capped at $5,000.
Canstar Research Analyst Josh Sale said the Zip Card could be beneficial to consumers who found themselves juggling their mortgage and credit card repayments.
"Providing an interest and fee-free line of credit to home loan customers allows the flexibility afforded by a credit card, but without the attached charges if you struggle to repay the balance in full each month," Mr Sale said.
"This could help families smooth the burden that can arise when it seems like all of the day-to-day life expenses come in at once.
"The loan itself also allows for fee-free additional repayments and withdrawals, so if the consumer used the card for living expenses and put additional money toward paying off the loan, it could help to minimise the interest charges on your home loan – essentially operating like an offset account."
Mr Sale also emphasised the importance of comparing your options and picking the right loan for your individual circumstances, rather than simply selecting an option because of its bells and whistles.
"With loans.com.au's Essentials Home Loan offering a similarly featured loan – without the debit card – and at an interest rate that is 0.04% lower than the ZIP Home Loan, it equates to about $200 less in interest charges per year on a $500,000 loan," he said.
The Zip Home Loan for owner occupiers paying principal and interest repayments at the time of writing has a variable interest rate of 3.68% (*comparison rate 3.70%).
loans.com.au Managing Director Marie Mortimer said that people who had saved hard for a home deposit and were willing to secure their debts against their home deserved a lower interest rate than those who were taking out an unsecured loan.
"Until now, they never had the choice and you had the situation where the same borrower with the same institution paid 4% on their home loan and then had to pay 18-20% on unsecured debt for the convenience of a credit card."
A review by the Australian Securities and Investments Commission (ASIC) between July 2012 and June 2017 found two in every five credit card holders struggled with credit card debt, and raised concerns about consumers being provided credit cards that did not meet their needs.
The table below shows the Zip Home Loan and Essentials Home Loan from loans.com.au.
Source: Canstar. Showing products in Canstar's database with links to the lender's website. The table results are based on residential variable home loans for a loan amount of $500,000 at 80% LVR, available with principal and interest repayments. The display is sorted by the advertised interest rate (lowest to highest), then by provider name (alphabetically). *Comparison rate based on a loan amount of $150,000. Read the Comparison Rate Warning.