A new report from KPMG suggests that Treasurer Scott Morrison's rhetoric about
negative gearing
helping the little guy may not be that far off the mark.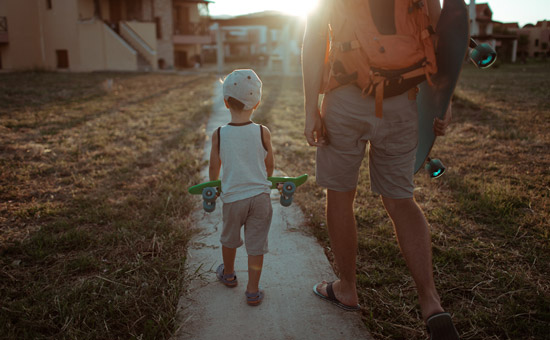 The KPMG report, titled Financial Stress in Australian Households: the haves, the have-nots, the taxed-nots and the have-nothings, reveals that while the number of 'very poor households' is on the rise, so is the amount of investment income that these poor households are receiving.
According to the report, the bottom 20% of Australian households (for income) had an annual investment income growth rate of 8.5% p.a. over the past decade.
The rest of Australia's households only averaged 2.3% p.a. growth in investment income.
KPMG suggests this is a sign that poorer households have a greater exposure to investment activities such as negatively geared property investment.
The study also pointed out that there's been a "substantial increase" in the value of second mortgage payments made by the poorest 20% of households.
KPMG Chief Economist Brendan Rynne told AAP the analysis makes it clear that the poor will be directly affected by the burst of a housing bubble.
"While it is perhaps understandable that the poorest members of our society want to diversify and increase their incomes, this group is the least able to take on the financial risk associated with geared investment activity," Mr Rynne said.
"It seems that once you're hooked on the drug of investing in property, you want more and more."
The report also found that around 1.4 million Australian households (1 in 10) are consistently unable to pay bills and debts on time while around 460,000 households (1 in 20) are unable to afford heating and meals.
Mr Rynne suggested an increase in the historically low interest rates could make things even worse considering the growth in outstanding residential loans over the last 10 years.
"It should be a matter of concern that households across the financial spectrum have been progressively increasing their debt levels at rates faster than their disposable incomes have grown," he said.
Property investment on the rise, losses decreasing
Recently released ATO data shows a 2.4% increase in the number of investors with one rental property over the last two years to June 2015, along with a 6.2% increase (34,000 people) in the number of investors with two or more rental properties in the same time period.
Despite these increases in property investment, recent years have actually seen claimed losses decrease in line with sinking interest rates.
Net rental losses in 2014-15 were $3.6 billion, down from a $5.7 billion loss in 2012-13.
However, high income investors claimed the bulk of these losses in dollar terms.