The 2017 December quarter underlying inflation results were slightly below expectations, lowering chances of an interest rate hike from the Reserve Bank (RBA).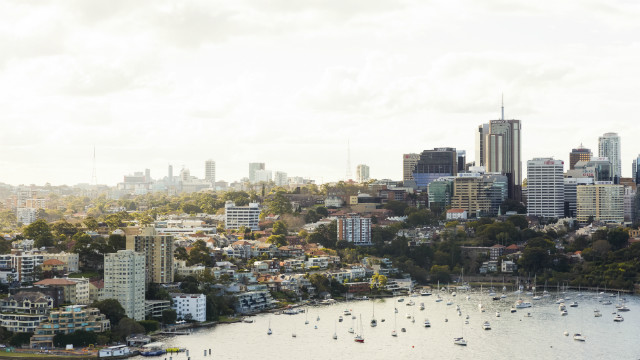 The Australian Bureau of Statistics' (ABS) latest inflation data has revealed consumer prices rose 0.6% over the December quarter, up 1.9% over the year.
Economists had predicted 0.7% growth and annual headline inflation of 2.0%.
Underlying inflation, a key indicator for RBA cash rate decisions, rose 0.4% over the December quarter, bringing the annual rate to 1.8%.
AMP Capital Senior Economist Diana Mousina told Canstar the RBA will not be able to lift the cash rate until December 2018.
"The RBA won't be able to lift interest rates despite strong labour market conditions, the employment rate moving lower and strong business confidence numbers," she said.
"Assuming the RBA will raise interest rates at the end of this year, homeowners are likely to see a bit of a rise in mortgage interest rates if banks follow through.
"We think the RBA will proceed quite slowly and cautiously with interest rate rises so the impact on homeowners should be more cushioned.
"Mortgage rates are likely to rise over the next few years as interest rates normalise."
Canstar Group Executive of Financial Services Steve Mickenbecker said the RBA would be starting to consider moving towards a neutral interest rate setting of 3.5% (from the current 1.5%).
"With modest wages growth and high household indebtedness, the RBA is going to be conscious of aggravating mortgage stress," he said.
"It will want to hold rates down until some capacity has been built into household budgets."
AU CPI data slightly weaker than expected on headline and 'core' measures, unlikely to shift the RBA's assessment of the inflation/wages environment materially at next week's board meeting #ausbiz pic.twitter.com/XdWieJ3o0D

— Alex Joiner (@IFM_Economist) January 31, 2018
Fuel and fruit led price growth
The main leaders in price growth in the December quarter were revealed to be rising fuel prices, increasingly pricey tobacco and expensive strawberries and grapes.
Automotive fuel rose 10.4% in the December quarter, tobacco was up 8.5% and fruit (particularly berries) saw a 9.3% rise.
BIS Oxford Economics Head of Economics Australia Sarah Hunter said travel also saw significant price growth.
"Domestic travel was also a driver, while communication, health and the non-perishable retail categories (clothing and footwear and furnishings, household equip and services) saw prices decline on the quarter," she said.
"The introduction of the new methodology, which will make the weights used in the basket much more timely and draw prices from a much bigger sample, doesn't appear to have had a big impact.
"But it will improve accuracy going forward, as changes in consumers' spending patterns will show up much more quickly in the basket of goods and services."