An economist has made a prediction that the Reserve Bank (RBA) will raise rates in 2018, with the key factors that forced the record low cash rate of 1.50% now receding.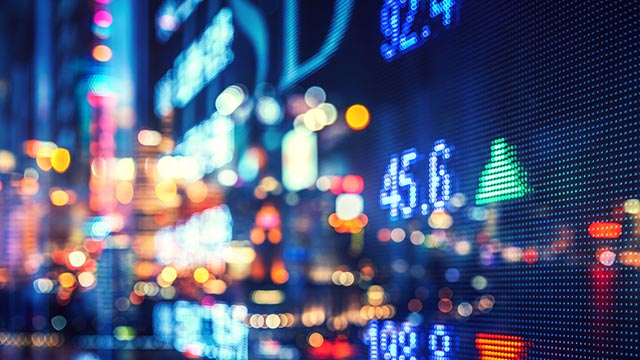 HSBC Chief Economist of Australia and New Zealand Global Commodities, Paul Bloxham, says he expects a rate hike in the first quarter of 2018, following the end of 2 key factors that have affected the current low cash rate setting.
HSBC identifies one of these factors as the end of a massive resources cycle where low rates were needed to rebalance growth to sectors outside of the mining industry.
"The boom and downturn was at least 3 times larger than anything Australia had previously seen," said Mr Bloxham.
The other factor is the need for a low cash rate to put downwards pressure on the Australian dollar against "extraordinarily low global interest rates".
Bloxham says the historically low global interest rates have "impacted local policy through the currency".
Combined with the end of the resources cycle, HSBC expects the RBA will need to raise rates soon.
"With the mining downturn now stabilising and global rates lifting, we doubt the RBA will need its very accommodative setting for much longer," said Bloxham.
The economist says the RBA will also want to take action to raise rates because the low cash rate is causing "unwanted exuberance" in the Sydney and Melbourne housing markets, where auction clearance rates are still around 70% in both markets.
Bloxham says despite these signs that a rate hike is on the way, the market seems reluctant to price a rate rise by the RBA in the next 12 months.
He says this may reflect issues with things such as commodity prices, but it could also reflect a trend of markets expecting central banks like the RBA will provide "forward guidance" before taking action.
"Keep in mind, the RBA does not do this," said Bloxham.
Why Australia hasn't lifted rates… yet
A number of central banks around the world have been "less dovish" recently, thanks to rising economic activity and tightening labour markets.
Bloxham says the global economy is experiencing its most "synchronised upswing in a number of years".
Just last week, the Canadian dollar jumped to a 1-year high after their central bank raised rates for the first time in 7 years.
But – a little out of character – Australia's central bank has so far shied away from lifting rates in the midst of this global upswing.
HSBC identifies a few key issues that may be responsible for the RBA's hesitation to lift the cash rate.
1. Commodity prices have not been lifting
Bloxham says the fall of commodity prices may reflect how most upward momentum is coming from developed countries like Europe, as opposed to China.
"Developed world growth tends to be less commodity-intensive than China's growth," he said.
The HSBC economist says softening growth in housing and infrastructure investment may also be a consequence of China being allowed to tighten local financial conditions due to the lift in global trade.
2. Local wages growth and underlying inflation are low
While local wages growth and underlying inflation are low, HSBC expects that both are "at or past their troughs".
"We see the slowdown in wages growth as partly the result of the long, drawn out, downturn in the mining industry, as high paid mining jobs were lost and replaced by lower paid services jobs," said Bloxham.
He forecasts that wages growth will edge higher in the second half of this year, with it already showing signs of stabilising.
"The RBA will need to be convinced that wages growth is past its trough to start hiking," he said.
3. Measurement challenges have made it difficult to get a clear view of economic momentum
According to HSBC, measurement issues when calculating important economic insights for Australia have been affected by unique events and problems.
For instance, Bloxham says below-trend GDP growth in the first quarter of 2017 was affected by wet weather along the East Coast of Australia and the impact of Cyclone Debbie.
Rising Aussie dollar could put pressure on the RBA
While HSBC's economist predicts there will not be a rate hike until early next year, Canstar's General Manager of Wealth, Josh Callaghan, says the RBA could be under pressure to make a change even sooner.
In the past few days, the Australian dollar made headlines with news it had spiked to 77 US cents, and at the time of writing, the AUD has broken through to 78 US cents for the first time in more than 2 years.
With the rising and stubborn AUD standing in the way of good economic growth, the RBA has so far failed in its efforts to get the exchange rate down.
"Domestically, the RBA has been unsuccessfully trying to bring down the value of our dollar – which means that if we see these current prices maintained, the RBA will be under pressure to reduce the cash rate at an upcoming meeting," said Mr Callaghan.