Buyer's agency Propertyology has argued that a housing shortfall is not to blame for high property prices.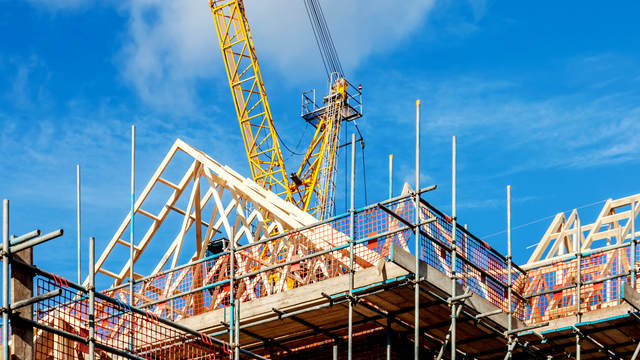 Propertyology's analysis of residential dwelling construction and population over two separate three-year periods found that national supply was at a record level, and on an upwards trend.
"Over the past three calendar years, 676,067 new residential dwellings were approved compared to 461,383 for the three years ending 2008," Propertyology Head of Property Market Research Simon Pressley said.
"To put context around the record volume of new housing in the national pipeline, Australia's population growth over each of those three-year blocks was 1.063 million and 1.164 million, respectively.
"In other words, Australia's population growth was about 100,000 less however, we approved 200,000 more dwellings."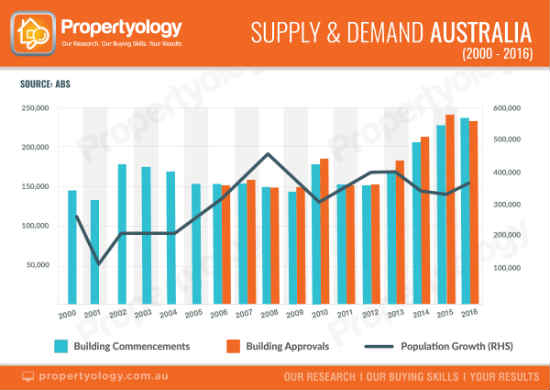 Supply apparently not to blame
Pressley suggested that notions concerning a supposed lack of supply in the housing market were misguided, and that the Sydney and Melbourne markets were simply performing strongly.
"While vested interest groups and some segments of the community will be quick to disagree with me, the evidence does not support those statements," he said.
"For instance, comparing new supply and population growth of 2016 to 2008 when Sydney's median house price only increased by 0.6 per cent, population growth was the same but more than twice as many new dwellings were supplied in 2016."
Pressley also noted that several cities around the country have significantly smaller housing stocks, but remain affordable options for both prospective owner-occupiers and investors.
"A more controlled housing supply pipeline and affordability are partly why we've been actively investing in several regional cities for a while now," he said.
Units responsible for large portion of new stock
From 2013 onwards, apartments and units have represented an increasingly large portion of the national housing stock.
High and medium-density housing were responsible for a significant boost to Australia's housing supply, with 2016 census data showing that the 2011-2016 period saw some cities increase their supply by over 11%.
Pressley noted that a decade ago, approximately 30% of approved properties in Australia were apartments, but today the figure is roughly 50%.
"During the 2016 calendar year, 80 per cent of new dwellings approved in Canberra were apartments – it was 70 per cent in Sydney, 58 per cent in Brisbane, and 54 per cent in Melbourne," Pressley said.