Home prices have fallen across most Australian capital cities, adding to the common theory that the housing boom has peaked.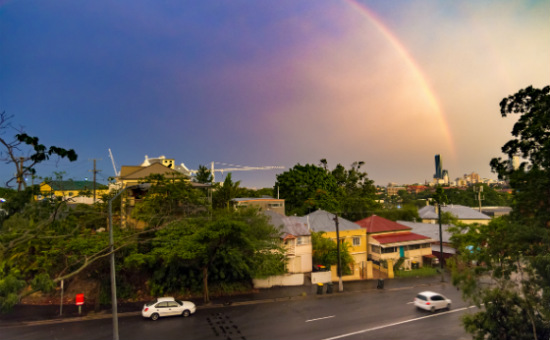 Property information and analytics company CoreLogic has revealed that Brisbane was the only capital city to record a rise in value of homes this month (0.1% for the week and 0.9% for the month).
Property values fell in Sydney, Melbourne, Adelaide, and Perth.
The latest auction figures from CoreLogic show that auction markets remain strong, with the national clearance rate at 76.2% this week, and the final rate rising to 73% last week, up from 69.5% in the same week in 2016.
CoreLogic says the strong results of auction volumes and clearance rates "add some complexity to speculation that the housing market is moving through its peak rate of growth".
What is the ABS saying about the housing market?
Figures released yesterday by the Australian Bureau of Statistics (ABS) also show noteworthy changes in the housing market.
According to their latest housing finance data, home loan demand has dropped from 54,736 last month, to 54,468 approved home loans this month (ABS).
Mortgage Choice CEO John Flavell said this will be the second consecutive month that Australia has seen a drop in the number of home loan approvals.
"Of course, over the last few months, a number of lenders have made significant changes to their policy and pricing, which would have had an impact on demand," said Mr Flavell.
"And while home loan demand has slipped slightly in recent months, it remains strong by historical standards."
Mr Flavell said home loan demand will "likely remain strong", despite the falling home value recorded from CoreLogic, and changes being implemented by Australian lenders.
Such changes include the new restrictions placed on lending institutions, as well as the big bank levy and higher regulation for foreign investment introduced in the 2017 Federal Budget.
Following on from these regulatory moves, ABS figures also show that investment loans have dropped to the lowest level in 10 months, triggering the dip in property values.
The value of investment housing commitments fell by 0.3% in March (down $45 million), according to ABS trend estimates.
However, Real Estate Institute of Australia (REIA) President Malcolm Gunning points out that this result came before recent changes to the market.
"It needs to be remembered that this is before the actions in May by the regulators and banks to limit bank lending, in an attempt to dampen investor demand for property in Sydney and Melbourne, and the Budget initiatives to limit deductions for investment property," Mr Gunning said.
"The March figures show that the market is adjusting."
Trend estimates show that total dwelling commitments (home buying) fell by 0.1% in March 2017.
While overall home buying may be decreasing, first home buyers are on the rise.
ABS figures show that home buying commitments by first home buyers, as a percentage of total owner occupied housing, increased to 13.6% in March, up from 13.3% in February.
"We will need to closely monitor the cumulative impact of recent actions by the regulators, banks and the Federal Budget initiatives, to ease demand by property investors and ensure that they don't threaten economic growth through reduced constructions activity," said Mr Gunning.