H
ouseholds are becoming increasingly concerned about the
possibility
of interest rate hikes from the Reserve Bank (RBA), according to new research.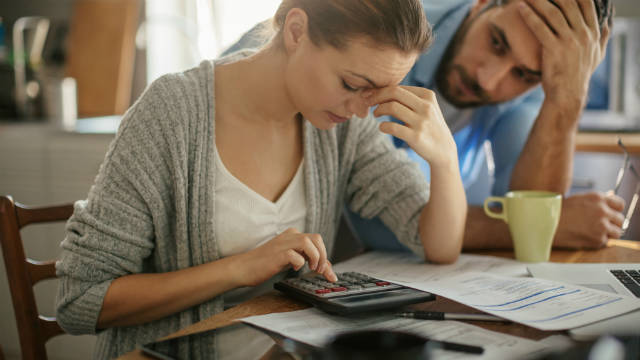 ME Bank's latest Household Financial Comfort Report has found that households are pessimistic about their future financial comfort, with expectations down 4% over the past 18 months to June 2017.
According to the report, if the RBA raises the official cash rate at their next board meeting by 1%, a third (31%) of Australian households expect to be "worse off" financially.
A small percentage (7%) of households with "high comfort levels" – typically high-income earners – expect to be better off.
The report also found that, on average, households with a home loan are paying over a third of their post-tax income on mortgage repayments.
Almost 40% are worried about their ability to make their mortgage repayments or pay rent.
ME Consulting Economist and Co-author of the report Jeff Oughton says concerns about a possible interest rate hike is adding to financial stress in many homes.
"Gen Xers (41%), single parents (36%), and to a lesser degree, couples with young children (35%), expressed the most concern about potential rate rises.
The report also found that owner-occupiers (53%) expect to be worse off than investors (35%) if rates rise.
Rising cost of necessities a key concern for Australians
ME's report also found that the rising cost of necessities is a major pain point among Australians, including the cost of energy, fuel and groceries.
According to the findings, 51% of Australians have no spare cash at the end of each month.
Of the people whose financial situation worsened in the first 6 months of this year, almost 40% said the cost of necessities was the primary reason.
"While retail inflation is low, in general, hikes in the cost of necessities such as fuel, household gas and electricity are the biggest worry for over 40% of households," said Mr Oughton.
ME says it is unsurprising to see many households in "bill shock" in the first half of 2017, and it will not end there thanks to soaring energy prices effective as of July 1.
And while overall financial comfort actually grew to 3%, Mr Oughton says many Australian households have reason to be concerned about their future financial comfort.
"The cost of necessities remains the biggest concern for Australians and when combined with stagnating or falling income for up to nearly 70% of households, expected further rises in the cost of necessities like power prices, as well as rises in mortgage rates, the future doesn't look as bright for some," said Mr Oughton.
ME Bank's report was based on a survey of 1,500 Australians in June 2017.