After some digging into our extensive database, we've found some interesting stats about what Australians are looking for when house hunting.
Australians made hundreds of thousands of home loan product searches on the Canstar database from June 2016 to June 2017. After some digging into this extensive database, we've found some interesting stats about what Australians are looking for when house hunting.
Lenders and borrowers alike, take note…
How much do we borrow?
About 1 in 2 people comparing home loans on our website – around 51% – need a loan for an amount between $350,000 and $749,000.
$1 – $249,000: 16% of visitors
$250,000 – $349,000: 19% of visitors
$350,000 – $499,000: 29% of visitors
$500,000 – $749,000: 22.5% of visitors
$750,000 – $999,000: 6% of visitors
Over $1 million: 7.5% of visitors
This size of loan accurately represents the current average house price in Australia, and this data indicates that most of us are probably expecting to borrow a large chunk of the purchase price. Just remember that how much you borrow versus the size of your deposit – your loan-to-value ratio (LVR) – will affect how much you pay over the life of your loan.
More than 1 in 3 people – 35% of visitors – are looking for a loan for up to $349,000. Either these folk have a more minimalist property in mind or they have accumulated some serious savings/equity in an existing home – in which case we congratulate them! We spend a lot of our time teaching people how to budget and build up their savings and other investments.
As housing prices have risen, especially in areas like Sydney and Melbourne, home buyers have naturally been looking for a larger loan size. More than 1 in 10 visitors to our site (13.5%) over the past year compared home loans for an amount from $750,000 upwards to more than $1 million.
What do people want in a loan?
The most popularly-searched home loan features on our site are:
Features are just as important as cost when it comes to home loans; that's why we compare all of these features and more for home loans on our database:
Compare
Home Loans From 1.69%

Whom do we trust?
When it comes to financing our largest asset, almost two-thirds of Aussies who specifically filter the home loan table results for a particular type of institution seem to prefer going to a bank (64%).
For the rest, 19% are heading to a credit union and 17% to a building society, with the remainder specifically looking for non-bank lenders.
The customer-owned banking sector boasts…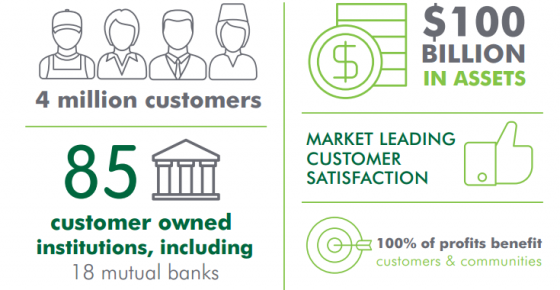 Source: Customer Owned Banking Association
Looking for outstanding value
The majority of Australians are keen to get the best possible value out of their home loan – which makes sense when it is one of the biggest financial decisions you will make in your lifetime.
61% of visitors comparing home loans select a 5-star rated home loan, while another 24% find a 4-star rated product that suits their needs.
No matter which product or provider you select, make sure you compare your options first. You can use our website to compare home loans across a broad range of needs such as loan purpose, repayment type, variable or fixed rate, features, interest rate and price, and providers.
If you're currently considering a home loan, the comparison table below displays some of the variable rate home loans on our database with links to lenders' websites that are available for first home buyers. This table is sorted by Star Rating (highest to lowest), followed by comparison rate (lowest-highest). Products shown are principal and interest home loans available for a loan amount of $350K in NSW with an LVR of 80% of the property value.
Before committing to a particular home loan product, check upfront with your lender and read the applicable loan documentation to confirm whether the terms of the loan meet your needs and repayment capacity. Use Canstar's home loan selector to view a wider range of home loan products.