Suncorp is one of five providers to increase interest rates on home loan products in the past week.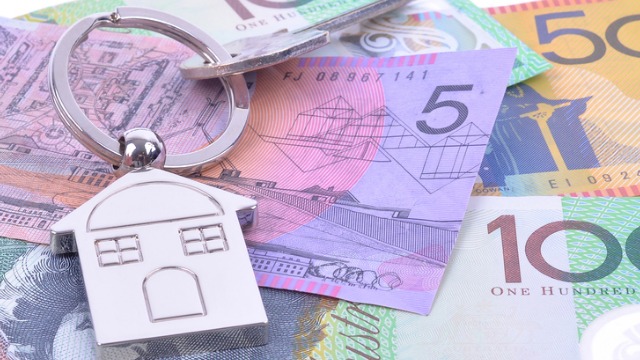 While the week prior (20/03/2018 to 26/03/2018) saw numerous significant decreases to both owner-occupier and investment home loans, this past week was rather more subdued, with only five providers making changes to home loan rates.
Suncorp Bank increased its Standard Variable OO Interest-Only 80% loan by 12 basis points to 5.77% p.a. (5.93% comparison rate).
Suncorp's principal and interest home loan of the same name saw a five basis-point increase to 5.60% p.a. (5.76% comparison rate).
In total, Suncorp increased interest rates on:
Four owner-occupier home loans
Six investor home loans
One equity home loan
Rates based on residential home loans available for a loan amount of $350,000 at 80% LVR. Table sorted by current rate.
AMP increases variable, fixed owner-occupier loans
AMP Bank also raised rates, increasing three of its variable owner-occupier loans by 20 basis-points each.
In addition, AMP also moved on its Professional Package Residential Fixed home loan, raising its interest rate by 30 basis points to 4.29% p.a. (4.83% comparison rate).
Last week saw other home loan interest rate movements from:
Macquarie Credit Union (one variable owner-occupier home loan)
MyState (four variable investment home loans)
The Rock, which is a subsidiary of MyState, cut rates on its investment essentials and investment basic home loans by ten basis-points each.
"Unfortunately for home loan borrowers a majority of rate movements observed last week were increases, with AMP Bank, Macquarie Credit Union, MyState, Suncorp Bank and The Rock increasing interest rates on some of their investment or owner-occupied loans by up to 30 basis points," Canstar's Group Manager of Research and Ratings Mitch Watson said.
"Suncorp Bank was the most active mover with interest rates changes on their Standard Variable and Home Package Plus home loan products."
According to Mr Watson, the impact of these changes are relatively small – the market average on owner-occupied and investment standard variable loans remain stable at 4.44% and 4.91% respectively.
"With interest rate changes occurring week to week, those in the market for a new home loan need to keep abreast of these changes to make sure they are getting the best deal available to them."
Summary: Home loan rate movements on Canstar
Home Loan Product Level Changes (27/03/2018 to 02/04/2018) – Owner Occupier Home Loans

Company

Product
Old Rate
New Rate
Change(%)
Comparison Rate*

Variable

AMP Bank
Affinity Package Variable P+I 250-499k
3.79
3.99
0.2
4.01
AMP Bank
Professional Package Variable P+I 250-499k
3.79
3.99
0.2
4.33
AMP Bank
Select Package Variable P+I 250-499k
3.79
3.99
0.2
4.35
Macquarie Credit Union
Power Home Loan Package Power 400k+
3.79
4.09
0.3
4.52
Suncorp Bank
Standard Variable OO P&I 80%
5.55
5.6
0.05
5.76
Suncorp Bank
Standard Variable OO IO 80%
5.65
5.77
0.12
5.93
Suncorp Bank
Home Package Plus Variable OO 80% 150k+
4.3
4.35
0.05
4.72
Suncorp Bank
Home Package Plus Standard Variable OO IO 80% 150k+
4.4
4.52
0.12
4.92

Fixed

AMP Bank
Professional Package Residential Fixed P&I 3 yrs 100k+
3.99
4.29
0.3
4.83
Source: Canstar. Rates based on loans available for $400,000 at 80%LVR. *Comparison rate based on a loan amount of $150,000 over 25 years.
Home Loan Product Level Changes (27/03/2018 to 02/04/2018) – Investor Home Loans

Company

Product
Old Rate
New Rate
Change(%)
Comparison Rate*
Variable
MyState
Inv Basic Variable Home Loan
4.19
4.29
0.1
4.32
MyState
Inv Basic Variable Home Loan IO
4.39
4.49
0.1
4.52
MyState
Special Residential Inv Loan IO
4.59
4.69
0.1
4.74
MyState
Special Residential Investment Loan
4.39
4.49
0.1
4.54
Suncorp Bank
Standard Variable Investment P&I
5.99
6.07
0.08
6.23
Suncorp Bank
Standard Variable Investment IO
6.37
6.49
0.12
6.64
Suncorp Bank
Home Package Plus Variable Investment 80% 150k+
4.84
4.92
0.08
5.31
Suncorp Bank
Home Package Plus Package Investment Variable IO 80% 150k+
5.22
5.34
0.12
5.73
Suncorp Bank
Home Package Plus Variable Inv PI 90% 150k+
4.44
4.52
0.08
4.92
Suncorp Bank
Home Package Plus Variable Inv IO 90% 150k+
4.82
4.94
0.12
5.33
The Rock
Inv Basic Variable Home Loan
4.19
4.29
0.1
4.32
The Rock
Inv Basic Variable Home Loan IO
4.59
4.49
-0.1
4.52
The Rock
Investment Essentials
4.59
4.49
-0.1
4.56
Equity Home Loans
Suncorp Bank
Access Equity 80%
6.02
6.27
0.25
6.43