More than one fifth of Australian households are over-indebted according to a recent release by the Australian Bureau of Statistics (ABS), with higher-income households more likely to over-indebted than lower-income.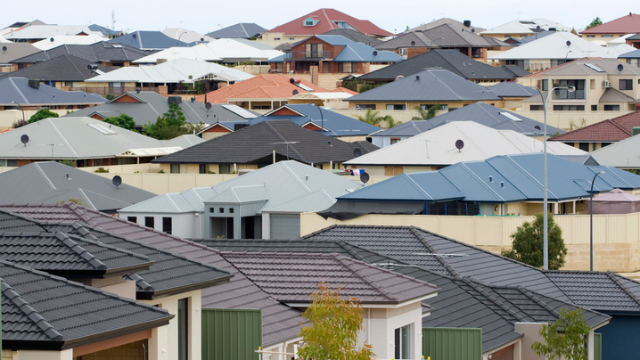 According to the 2015-2016 Household Income and Wealth Survey results, 25.3% of higher-income households are over-indebted, meaning their debt is either three or more times their income or 75% or more of the value of their assets, compared to 15.8% of the lowest disposable income earners.
94.6% of households which are either without debt (56.8%) or not over-indebted (37.8%) have no persons in the workforce, which Head of Research at CoreLogic, Cameron Kusher said was reflective of retirees or people who were in a position to choose not to work.
"Lower income households are more likely to be debt-free compared to higher income households which is reflective of many lower income households having paid off their debt," Mr Kusher said.
"Households with no mortgage debt, most of which are retiree households, are least likely to be over-indebted, but on the other hand, higher income households with a family that have outstanding mortgage debt are most likely to be over-indebted.
"While you could say that families of working age with higher incomes are better able to service their debt, interest rate hikes or reductions in the value of their assets could have a significant impact on their ability to service their debt."
Residential Property Price Indexes show slow in housing market
Recently released Residential Property Price Indexes by the ABS for the June 2017 quarter show a slow down in the rate of growth in the housing market, including a notable decline in Sydney.
The ABS Index showed combined capital city dwelling prices rose by 10.2% over the 12 months to June 2017 with Sydney showing more signs of a slowdown than other capital cities, recording a change of 13.8% over the 12 months to June, down from 14.4% in March.
This data aligns with CoreLogic's Home Value Index, which predicts a continual decrease in growth over the September 2017 quarter.
"The CoreLogic Hedonic Index shows a substantial slowdown in growth in Sydney and a more moderate slowing in Melbourne," Mr Kusher said.
"It indicates that growth has accelerated in Hobart and has accelerated marginally in Canberra and Brisbane.
"Adelaide values are increasing at pretty much the same rate as they were in June while the declines in Perth and Darwin are greater, quite significantly so in Darwin."