The government is reportedly considering introducing a plan to allow first home buyers to direct their pre-tax earnings into a home deposit savings account.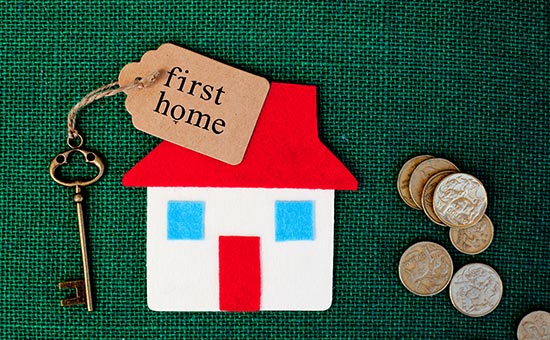 News Corp reports that the plan would allow first home buyers to put pre-tax dollars into a dedicated savings account for a house deposit, similar to salary sacrificing for superannuation purposes.
The plan could both help reduce the time it takes young Australians to save for a home and function as a tax break for them, potentially saving them thousands of dollars in yearly income tax.
The Coalition abolished a similar Kevin Rudd-authored scheme in 2015 due to a lack of interest, but News Corp reports that senior government MPs are now barracking for the plan's inclusion in the upcoming Federal Budget.
A senior government source told News Corp the new plan would be "more generous and less complicated" than the Rudd-era scheme, and would include limitations to avoid a dangerous influx of new buyers.
The plan is one of many housing affordability measures the Turnbull government is considering after ruling out changes to negative gearing, a decision that proved contentious among advocates for affordable housing.
Industry reactions
The idea of tax cuts for first home buyers has been met with approval from buyer advocate group First Home Buyers Australia (FHBA), who said a more flexible version of the Rudd-era plan would prove attractive.
The move also found support from Victorian Premier Daniel Andrews and the Property Council of Australia.
"A smart scheme that makes a contribution to resolving the challenge people face in building towards a deposit has the potential to be a plus," said the Property Council of Australia's Chief of Policy, Glenn Byres.
However, the plan is not without its critics.
The Grattan Institute's John Daley criticised the plan, saying to News Corp that it would "either be small and have an irrelevant impact, or be too large and counter-productive".
"Use taxpayer money to put more money in the pockets of first home buyers, which they then immediately put in the pockets of home sellers," he said.
"Inherently, these things increase demand and I haven't heard anybody suggest there is lack of demand in the housing."
Opposition spokesman for housing Doug Cameron also criticised the idea, describing it as nothing but a "thought bubble" from the government, accusing the government of treating housing affordability as "an afterthought".
"This just highlights the lack of strategic analysis, chaos, and confusion in the Turnbull government," Cameron said.