What you spend at the pet store is reportedly enough to hold up your
home loan application
amid tougher lending standards.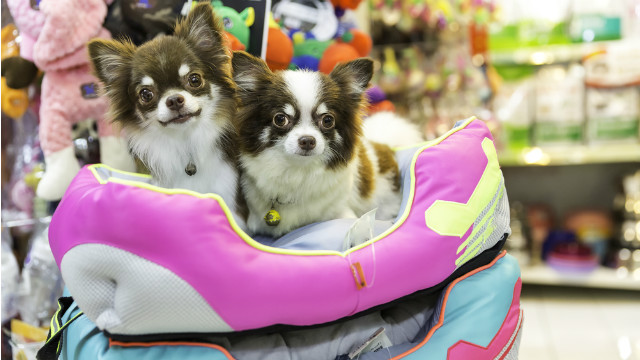 Money magazine editor Effie Zahos tweeted this week about a home loan applicant's reported experience of being questioned by a lender about a $59 purchase made at a pet store and specifically being asked why they didn't reveal they owned a pet.
"Turns out the applicant purchased a gift at the pet store and they didn't own any pets themselves," she tweeted yesterday.
"The lender then asked for a further 60 days' history of that applicants' accounts before approving the loan."
This follows recent reports that lenders are going through people's expenses with a fine-tooth comb, including scrutinising how much and how often they splash out on holidays, clothing and takeaway food rather than relying on the Household Expenditure Measure (HEM) – a basic living expenses calculation.
Other spending habits, including a person's use of Uber Eats and online shopping have also reportedly been part of some banks' assessment of a person's capacity to meet loan repayments on top of borrowers' basic living expenses, including utility bills, medical costs and grocery bills.
The rest of this true case study is just as surprising. Turns out the applicant purchased a gift at the pet store & they didn't own any pets themselves. The lender then asked for a further 60 days' history of that applicants accounts before approving the loan. https://t.co/7FT7PAKPHI

— Effie Zahos (@effiezahos) November 8, 2018
Research firm Digital Finance Analytics' founder Martin North told Canstar tougher scrutiny of people's expenses had a part to play in the steep fall in the number of home loan approvals this year.
"A large number of applications are being caught up in the red tape – having to prove this and to prove that," Mr North said.
"The banks have reacted quite strongly to the (banking) royal commission with the length of time and amount of paperwork required (for a home loan) increasing and things like pets and if people are planning a family are now all part of the conversation."
According to Digital Finance Analytics' latest monthly household survey, 40% of home loan applications were rejected by lenders in September when about a year ago, only 5% were rejected.
Canstar's Group Executive of Financial Services Steve Mickenbecker said retreating property prices and regulators demanding tougher lending standards were also affecting home loan approval processes.
"It was inevitable that banks would become more intrusive about your spending habits," Mr Mickenbecker said.
"But this is not all bad news for borrowers. It is far less damaging to be told to go away and get your budget into order first than to get the green light for a loan only to discover that you can't make the payments."
Owning a pet and the money people are willing to spend on their fur babies have been increasing over the years.
Insurer AAMI has estimated the annual cost of owning a pet to be $1,335 a year and about $13,000 over the pet's lifetime based on the average lifespan of 10 years.
AAMI's recent survey of more than 1,000 pet owners found dogs were the most commonly owned pet (48%), followed by cats (28%), fish (9%) and birds (8%).
A pet dog cost on average nearly $1,500 a year, including $662 on food, about $400 on veterinary bills and $100 on grooming, Animal Medicines Australia's latest report on pet ownership says.
According to Canstar's database, average annual pet insurance premiums for a small dog that's two to three years old is about $730, up from $702 last year.