House hunting? Keep in mind that not all imperfections need to be deal breakers. Canstar has created a list of the things that don't need to make or break your house buying decision.
House-hunting is a curious blend of two-parts excitement mixed with one-part terror. Unearthing a property that ticks many of the boxes on your 'Most Wanted' list is euphoric. But there's also that gnawing feeling in the pit of your stomach that you may have missed or under-estimated something important. And is it going to come back and haunt you?
Let's face it, no-one finds a house that's 100% perfect. This is possibly one of the largest purchases you will make so before you start looking you must be clear on what real estate attributes are vital to you and what others are things you can simply live with.
House hunting can be a minefield of surprises and challenges to look past the superficial problems and see a home for its true potential … a home that you could put your own stamp on. TV renovation shows make it look easy but in reality, it's not. Some sellers choose to remodel and 'stage' their homes prior to putting them on the market, but the vast majority of vendors choose to sell their beloved home "as-is".
8 things to ignore when you're buying a house
As you walk through a home for sale, here are 8 things you should ignore in order to avoid passing up what could well be the perfect home for you.
1. An "Older" Home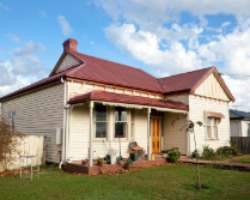 Old isn't always synonymous with bad. Some homes built decades and even hundreds of years ago have stood the test of time because they were built with solid, quality materials that would be cost-prohibitive today. Frequently the craftsmanship is also at a level not commonly found in newer homes. The assumption that new is nicer is not always correct. Some newer homes are affordable because they were built cheaply. There are many simple and inexpensive fixes for dated homes, and the plus side of an older home is charm and character you can't find in a brand new build. There are many "time warp" homes on the market that are actually incredible gems in need of a little polishing.
2. Paint Colours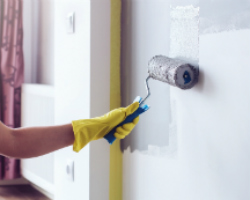 Décor choices can be a deal breaker for many who find any colour other than their personal favourite a huge distraction and deterrent. Ignore the existing paint choices and focus on the structure of the room, the placement of the windows, and other more permanent features. Don't reject a great home with excellent structure in a perfect location simply because you don't like the shade of pink in the dining room. Paint is an incredibly easy and cheap fix in a home and something that can be changed in just a couple hours.
3. Wacky Wallpaper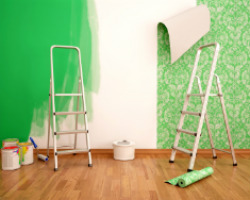 Wallpaper that was hailed as "wild and wacky" in 1970 is likely to be dismissed as ghastly and dated in 2017. Like paint, wallpaper is easily replaced or covered over. So no matter how decor-challenged the walls seem to look, it's an easy fix. Rest assured you won't be destined to sleep surrounded by embossed roses for long – the relaxing, neutral colours of your dreams can replace that dated wallpaper before you move in.
4. Kitchen Disasters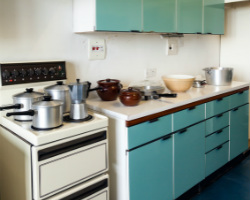 Should you find a home you love that also comes with a perfect kitchen and appliances, you've won the jackpot! The kitchen is the heart of the home and more often than not, you will look at the kitchen and be less than impressed. Major turn offs include old and daggy appliances, mismatching benchtops, dated cupboards, splashbacks and awful colour schemes. Look beyond the superficial and check if the foundations are sound, such as plumbing, storage space and pantry. Leave a little room in your budget to replace appliances and the rest can be modified to suit your style.
5. Ugly Carpet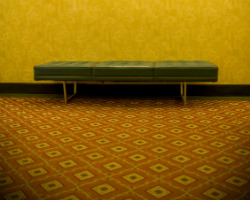 Don't walk away from a great house because the floor is a bore or a mess. Not every house for sale features glossy, polished floorboards throughout, marble tiles in the bathroom or cream wool Berber carpet in the bedrooms. Flooring options are more and more diverse these days and there are now so many low-cost options that look exactly like their higher-priced counterparts, replacing old and dated floor coverings is not hard.
6. Foul Smells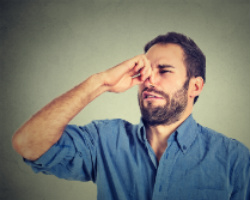 There's nothing more off putting than walking into a potential new home and being blasted back by something rotten. That hideous smell is generally not a permanent fixture. Except for a serious mould problem, there's little that a deep cleaning can't fix. Once the home is free from the fetid mattresses, carpets, drapes or what-have-you, and thoroughly cleaned, the scent will (hopefully) fade.
7. Curb Appeal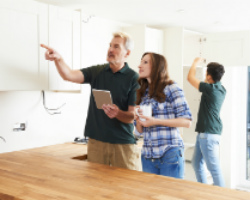 If you're not saying "wow" when you first drive up, that's ok. It may be that the reward awaits inside. You may have to envision a different coloured front door and some new landscaping, and presto—it might just turn into your dream home. While curb appeal is undoubtedly important, don't be put off by the exterior of a home, if the interior and overall structure is perfect. Look at the front of the property from the street. Imagine your own touches here and there. With minor and inexpensive changes like landscaping, a new mailbox, house numbers and front door lockset you can kick that curb appeal up a notch. There are plenty of easy ways to add value to your house without stepping inside.
8. No Privacy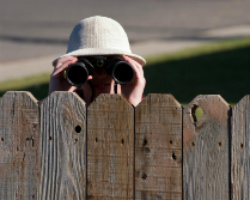 If the house feels too exposed and lacks privacy from next door—there are ways to fix that. Remember "hedges make great neighbours" and there are many smart solutions as to how to remedy the issue.
Everyone loves a blank canvas they can decorate with their own personal style. Unfortunately, such homes are few and far between and usually at the top of the price point. As a buyer it takes some pretty tough mental muscle to envision the house empty or with your own items throughout. If you can effectively disregard the previous owner's décor and concentrate on what features are truly important to you, buying with your head instead of your heart is a productive start to happy home ownership.