Less first home buyers are buying a house now than they were before the
Global Financial Crisis (GFC)
as 'generation rent' continue to be pushed out of the market by higher house prices, according to new research.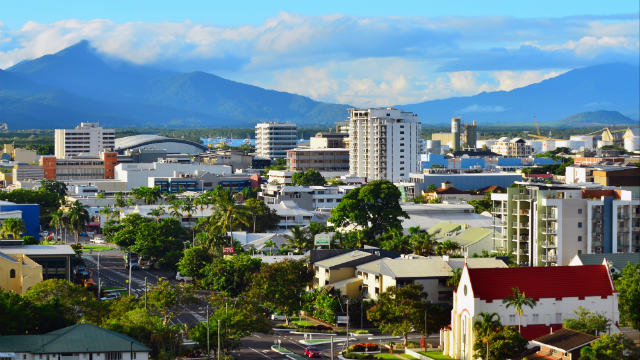 Yesterday the Reserve Bank of Australia (RBA) released a research discussion paper into how things have changed for first home buyers stepping onto the property ladder post-GFC, finding fewer are making the transition from renters to home owners.
The RBA said this change has a lot to do with increasing house prices and higher home loan deposit requirements that are filtering out "less financially secure households from ownership".
However, some people who have been able to buy a house have been "more financially secure than earlier cohorts".
"While the first step on the property ladder is more of a stretch than before the crisis, those who do make the step are, on average, better placed to pay off their loans than prior to the crisis," said the report.
Loans from parents leading to financial stress down the track
According to the RBA's analysis, first home buyers who have received help from family or friends to meet the deposit requirement for a home loan have "less financial discipline" than first home buyers who saved up independently.
The findings show that first home buyer households receiving help are more likely to experience cash flow problems, such as difficulty paying utility bills or meeting mortgage repayments.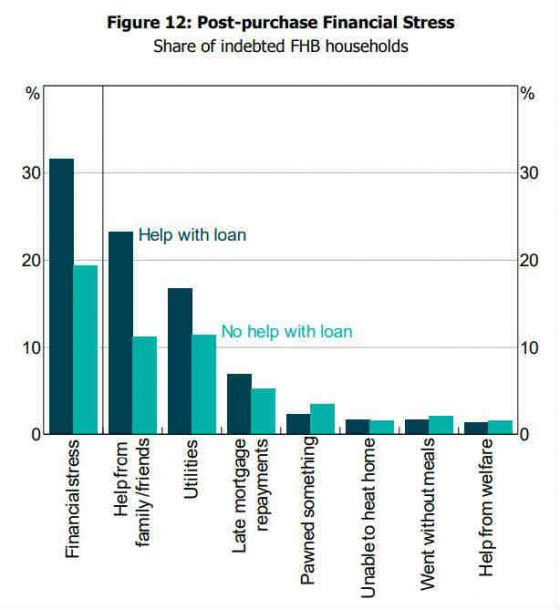 This compares to less than 20% of people in financial stress who paid for their deposit independently.
The results also show more than 20% of first home buyers who sought help for their loan deposit sought out further help from family and friends down the track, compared to only 10% of independent home buyers.
"Overall these findings bolster our confidence in our hypothesis that higher deposit requirements are acting to filter out less financially secure households from home ownership," said the RBA report.
The Bank said this was not particularly surprising though.
"Banks already emphasise the need for borrowers to have 'genuine savings' as an important consideration when assessing loans."