"Fairness, security, and opportunity" is what was promised in this year's Federal Budget from Treasurer Scott Morrison. Take a look at what was included and what it might mean for you and the country.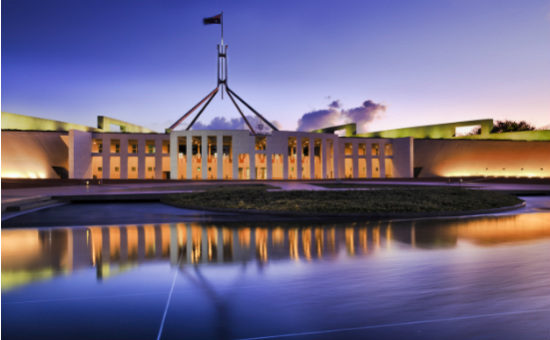 Biggest shake-ups
Big tax on the banks: Australia's biggest five banks are quite possibly the biggest losers to come out of the 2017 Federal Budget, after being slapped with a surprise 0.06% levy on liabilities. For the government though, this levy will be one of the biggest earners, as it is estimated to rake in $6.2 billion in tax revenue over four years. Whether or not the banks pass on this cost to consumers is something to watch out for.
Medicare Levy hike: The 0.5% hike in the Medicare Levy will be felt hard around the country. But it's something Aussies can feel good about paying, given that it's being used to fund the roll out of the National Disability Insurance Scheme.
More help for first home buyers: Aspiring homeowners have been given a boost with the introduction of a scheme that allows them to set aside up to $30,000 in their super to be later withdrawn for a housing deposit. Treasurer Morrison said this plan will allow first home savers to accelerate their savings by at least 30%. But will this drive house prices even higher?
See here for the biggest reactions to the budget.
Housing
First Home Super Savers Scheme introduced, allowing first home buyers to salary sacrifice up to $15,000/year into their superannuation and later withdraw up to $30,000 of these voluntary contributions for a home deposit. The super contributions will be taxed at the normal super rate of 15%, but the deposit withdrawals will be taxed at the marginal tax rate minus 30%. The scheme begins in July 2017 but super withdrawals won't be allowed till July 2018.
"It's your money, you're saving it. You're going to get to owning your first home 30% faster" – Scott Morrison on Budget changes. #sun7 pic.twitter.com/bhaa5wD2h8

— Sunrise (@sunriseon7) May 9, 2017
From July 2018, older Australians (65 or older) who are downsizing from their family home of at least 10 years will be able to contribute up to $300,000 from the sale proceeds into their super. This money will be exempt from the Age Pension means test.
Negative gearing concessions will be tightened, with travel expenses to the property no longer allowed as a deduction. Plant and equipment depreciation deductions will also be limited to those directly incurred by investors.
Developers will be prevented from selling over 50% of new developments to foreign investors.
$1 billion to establish the National Housing Infrastructure Facility.
Defence land at Maribyrnong in Melbourne to be unlocked to create a new suburb for 6,000 homes.
Tens of thousands of new homes to be delivered in Western Sydney.
National Housing Finance and Investment Corporation to be established by July 2018 to support affordable rental housing.
What this could mean: First home buyers can accelerate their deposit savings by at least 30%, older Australians more willing to downsize their homes (freeing up the supply of bigger homes on the market), less foreign investor demand, and increased housing supply.
Banking
Australia's biggest 5 banks (Commonwealth Bank, ANZ, NAB, Westpac, and Macquarie) will face a 0.06% annual levy on liabilities from July 2017. This will raise $6.2 billion for the government over four years.
7 News at 6pm with @MarkFerguson_7: The backlash from the banks. Their fury at being forced to pay billions in the Federal Budget's new tax pic.twitter.com/0rsHXZOhXp

— 7 News Sydney (@7NewsSydney) May 10, 2017
Establishment of the Australian Financial Complaints Authority to help resolve disputes.
Credit card providers also required to provide online options to cancel cards or reduce credit limits.
What this could mean: Increased competition in the banking sector, more accountability from banks, higher costs for big 5 banking customers (if the banks pass on the costs), and fewer Aussies getting caught in credit card debt cycles.
Health
$10 billion is to be re-invested into Australia's health care over 4 years:
Medicare Levy to increase by 0.5% (from 2% to 2.5%) from July 2019 to pay for the National Disability Insurance Scheme (NDIS). This closes the funding gap and ensures the NDIS will be fully rolled out by 2020.
Medicare rebate freeze to be lifted from July 2018 at a cost of $1 billion over 4 years, with the rebate rising about an extra 50 cents per doctor visit.
More items listed on the Pharmaceutical Benefits Scheme, particularly medications for chronic heart failure. Doctors will be pushed to automatically prescribe generic medicines.
Hospital funding to increase by an additional $2.8 billion over 4 years.
The PBS co-payment will no longer be increased (indexed) according to inflation.
Medicare and PBS funding to be guaranteed through the Medicare Guarantee Bill.
$115 million invested in mental health services and research.
$1.4 billion invested in 'ground-breaking' health research over the next 4 years.
What this could mean: Higher taxes (to pay for NDIS), lower out-of-pocket medical expenses, and cheaper medicine.
Scott Morrison has come close to tears while appealing to Australians to embrace the Medicare levy rise. #Budget2017 #9News pic.twitter.com/rM9IG84GdC

— Nine News Adelaide (@9NewsAdel) May 10, 2017
Education
$18.6 billion extra for schools over the next 10 years, reversing the proposed cuts from the 2014-15 Budget.
School funding to operate on a needs-based model, without discriminating between public, private, and Catholic schools. While 9,400 schools will experience increased funding, 350 will have slower funding growth, and Australia's 24 wealthiest schools will receive less funding.
University students to have a 5% increase in tuition fees, to be phased in over 4 years from 2018. This means a 4-year government subsidised degree will increased by up to $3,600.
Universities to meet a 2.5% efficiency dividend.
What this could mean: Better funding for the majority of schools, higher university and tertiary education costs, and better performing universities.
Business
Businesses employing foreign workers no longer have to contribute 1-2% payroll contribution to training.
$1.2 billion to be raised over next 4 years for a new Commonwealth-State 'Skilling Australians Fund'. This will be raised through:

Annual foreign worker levy of $1,200 or $1,800 per worker per year on temporary work visas.
$3,000 or $5,000 one-off levy for workers on permanent skilled visas.
'Cash economy' businesses face crackdown. From July 2018, courier and cleaning contractors will fall under the taxable payments reporting system. Technology allowing businesses to falsify sales records will be banned. Businesses will also be required to report contractor payments to the ATO.
What this could mean: Stable business confidence, Australians being prioritised for job opportunities, and fewer businesses operating illegally.
Small business is among the winners of #Budget2017, predictably pleased at a Budget with no new taxes. @CCroucher9 explains. #AusPol #9News pic.twitter.com/AIQkNAqA35

— Nine News Australia (@9NewsAUS) May 9, 2017
Major infrastructure projects
$75 billion in infrastructure funding and financing over next 10 years. Some of this includes:
$10 billion for National Rail Programme, which could include projects such as Adelink, Brisbane Metro, Tullamarine Rail link, Cross River Rail in Brisbane, and the Western Sydney Airport rail link.
$8.4 billion for the Melbourne-to-Brisbane Inland Rail project.
$5.3 billion for new Western Sydney airport.
$1.6 billion on WA infrastructure such as better road access to Fiona Stanley Hospital.
$1 billion for regional rail and other projects in Victoria, including rail link to Tullamarine Airport.
$844 million upgrade of the Bruce Highway.
$474 million Regional Growth Fund.
What this could mean: More jobs, more money into the economy, and better transport networks.
Treasurer @ScottMorrisonMP says his budget is about helping all Australians share in economic growth. #Budget2017 #7News pic.twitter.com/LM4cy3pUF7

— 7 News Melbourne (@7NewsMelbourne) May 9, 2017