The Reserve Bank of Australia (RBA) has left the cash rate on hold again at 1.50%, sparing Aussie homeowners from
home loan
rate hikes but forcing savers and retirees to continue to endure record low interest rates.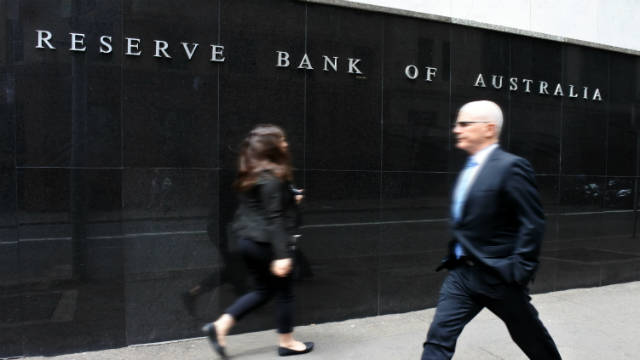 What's the February 2018 RBA Cash Rate?
In the first meeting of the new year, the RBA board agreed to leave the cash rate on hold at 1.50%.
This marks the sixteenth meeting in a row the RBA has held rates steady, with the last rate movement taking place in August 2016 with a 25 basis point rate cut.
Experts correctly predicted today's decision, with all 23 economists surveyed by Bloomberg forecasting the cash rate would remain on hold in February.
Financial markets put the odds of the cash rate remaining unchanged at 100%.
RBA's property outlook a little optimistic?
AMP Capital Senior Economist Diana Mousina told Canstar that RBA Governor Philip Lowe's statement on monetary policy read "broadly positively", but might be too "relaxed" about housing prices.
In his statement, Dr Lowe said housing prices have been "little changed" over the past six months.
"The central bank is looking more relaxed about the housing market, but there have been some pretty big falls in Sydney dwelling prices and Melbourne as well to an extent," said Ms Mousina.
"I think the Sydney market does bare watching over the next few months.
"Sydney and Melbourne dwelling prices are going to fall by around 5-10% on average over 2018."
Inflation and wages are proving key economic concerns
Canstar's Group Executive of Financial Services Steve Mickenbecker had expected rates to remain on hold in February but said the RBA must be starting to worry about the low inflation environment.
"Inflation is persisting below the RBA target range, and as much as this might have been seen as a virtue five or more years ago, it must now be worrying the RBA that they might not be able to coax it back up," he said.
"Of particular worry is that wages growth has been below 2% for 18 months.
"We have had a record 3.3% jobs growth figure for the past year, and wages should be growing, but they still don't.
RBA expectations for a pick up in wages and inflation are about as reliable as my expectations – which I still hold – of a Collingwood / South Sydney premiership double. This is the year for sure! #gopies #GoRabbitohs

— Stephen Koukoulas (@TheKouk) February 6, 2018
"Australians carry amongst the highest levels of private debt in the world, and low wages growth has meant that many recent homebuyers are feeling as stretched on their home loan payments as they were when they started."
Mr Mickenbecker said the fact that the Sydney housing market has started to slow also "takes the pressure off" an immediate rate change from the RBA.
Will there be a rate movement soon? Economists weigh in
BIS Oxford Economics
BIS Oxford Economics' Head of Macroeconomics Australia Sarah Hunter said there is "no surprise" from the RBA today and "no substantive change in the tone of the statement".
"The Board are continuing to look for evidence of improvement in household income growth, particularly in wages growth which will ultimately drive underlying inflation back into their target band," she said.
"They've signalled that they expect it to take 'some time' for wage growth to pick-up – we are less optimistic, and think it will be the second half of 2019 before wage increases significantly outpace inflation.
"We are also concerned about the coming downturn in residential construction and expect a more marked drop in activity than the RBA forecasts suggest.
"Given this and the weakness in consumer spending, GDP growth is likely to be stuck around 2.5% this year and next.
"Against this backdrop, we don't see the Board raising the cash rate until the second half of 2019."
AMP Capital
AMP's Senior Economist Diana Mousina told Canstar the RBA's forecasts are "consistent with the low inflationary environment".
"We won't see a change from the central bank until the end of the year, at a 0.25% increase," she said.
"The economy has been running on the RBA's expectations.
"They have downgraded their inflation forecast quite a bit and it does look like inflation has bottomed for this cycle."
Ms Mousina said the RBA does not want to move too quickly on raising interest rates.
"The economy is still running below potential consumer spending and the central bank doesn't want to cause inflation to be any weaker than it already is."
RBA Shadow Board
The RBA Shadow Board at the Australian National University (ANU), which includes two former board members, predicted rates would remain on hold in February.
Looking ahead, the Board put the probability for a needed rate hike in six months at 71% compared to 69% in December, while the probability of a needed rate hike in 12 months was 81% (76% in December.)
Banks still moving despite RBA hold
In spite of the RBA's stationary position on rates, there has been a number of rate movements on Canstar's home loan database since the last board meeting in December.
Over December and January, there were 10 lenders on Canstar's database that cut rates to principal and interest (P&I) owner-occupier variable home loans, while only one lender increased rates.
Of those that cut, the average rate movement was -0.21%.
"For homeowners making principal and interest payments, rates are the lowest they have been since the 1960s," said Mr Mickenbecker.
"Rather than face the shock of a future rate increase, I'm hoping that borrowers are taking advantage of the low rates to make extra repayments."
As for investors, during December and January Canstar saw 11 lenders cut variable rate investment loans, with an average rate movement of -0.26% (for those that cut).
Cash rate hitting savers hardest
It's been seven years since the last cash rate increase from the RBA, and Mr Mickenbecker said this has had a flow-on effect on savings rates.
"That's a long time between pay rises for anyone living off fixed interest," he said.
"Savers are having to work hard to find a saving interest rate above 3%, and even when they do, it's a low return to be living off.
"There are bonus savings rates above 3% but savers should satisfy themselves that they can meet the bonus conditions."
Over December and January, 11 institutions on Canstar's database cut rates to 1-year term deposits by an average of -0.08% (of those that cut). Only six institutions raised 1-year term deposit rates, with an average hike of +0.13%.