Sliding auction sales and falling property prices in two of Australia's biggest housing markets have been fuelling recent media speculation of a pending housing crash.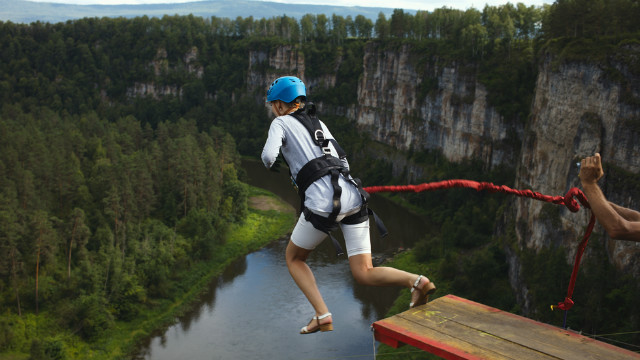 The latest housing figures out today show Australian capital city home prices have fallen for a 13th consecutive month since prices peaked in September last year.
Compared to a year ago, house prices are down 4.6% – their weakest since the Global Financial Crisis, AMP Capital Chief Economist Shane Oliver says.
The decline in October continues to be led by Sydney and Melbourne. Prices also continued to slip in Perth, while they rose in Hobart and Adelaide and were flat in Brisbane, Darwin and Canberra, according to CoreLogic's latest capital city housing market data.
Economists have been forecasting between 10% to 20% house price falls in Sydney and Melbourne from when home values peaked in 2017 to when they are expected to bottom out – most expect the bottom or trough to happen in 2020.
These negative statistics, along with the gloomy forecasts and the scary news headlines are enough to make most people think twice about the housing market.
How much should you read into the latest housing market statistics and forecasts?
Canstar General Manager of Wealth Josh Callaghan says it's important to remember that every suburb, city and state has a different property market.
This means national averages may not truly reflect what is happening in your suburb and at best are a general guide, Mr Callaghan cautions.
"House price numbers are determined by how many houses are sold in a month in a particular suburb," he said.
"A group of suburbs is then averaged out to create a city average which is then rolled up to create a national average.
"As a result, the average numbers can be heavily influenced by what housing stock happens to be available for sale in that month and as such, are a general guide at best."
He said buyers may want to follow the home sales of the market they are interested in for a more accurate picture of what to expect rather than basing their analysis off broad national figures and median house prices.
"For people wanting a more accurate valuation of their property, many real estate agents are able to provide a 'comp report' which looks for comparable properties in your area that have recently sold."
For those interested in what economists are forecasting for the housing market, here is a snapshot of what some are saying:
AMP Capital
AMP Capital Chief Economist Shane Oliver has forecast Sydney and Melbourne property prices to fall about 20% from when prices peaked in 2017 to when they are expected to bottom out in 2020.
Dr Oliver increased the expected fall from 15% to 20% in October because of three main factors: tighter credit (which means banks are lending less), the rise in housing supply and the "negative feedback loop" falling house prices will have on the market.
However, he has tipped other cities, including Adelaide, Brisbane and Hobart, to perform better because they did not experience the boom that Sydney and Melbourne did in the years leading up to the current downturn.
Dr Oliver said because Sydney and Melbourne were more expensive than other cities in Australia, borrowers in those capital cities have high debt-to-income ratios, which means they were particularly vulnerable to tighter lending restrictions.
"This will also impact property investors with multiple properties (with around 1.5 million properties held by investors with multiple properties)," Dr Oliver said in a recent note.
"This is all making it harder to get housing loans."
And this is expected to reduce the number of home buyers, which in turn will weigh on property prices in Sydney and Melbourne.
CBA
Commonwealth Bank has forecast property prices to fall around 7.5% in Sydney and by 5% in Melbourne by the end of 2018 from their 2017 peaks.
CBA Senior Economist Gareth Aird said dwelling price falls were likely in 2019 and CBA expected the peak to trough being around 10% in Sydney and a little less in Melbourne.
"For Brisbane, we see prices trending broadly sideways over the next 1½ years," Mr Aird said.
"Dwelling prices are likely to stabilise in Perth in 2019 as vacancy rates decline and rents trough."
Nationally, CBA has forecast prices to end the year down by around 3% with a roughly similar outcome likely in 2019.
Mr Aird said that would mean the total correction in dwelling prices would be similar to the corrections of 2010 and 1989.
ANZ
ANZ has warned there are still a number of risks for the housing market, including lenders hiking home loan interest rates, forecasted eventual RBA cash rate hikes, further tightening in lending and plenty of newly built homes coming to the market.
The bank's senior economists, Daniel Gradwell and Joanne Masters, have forecast a 4% fall nationwide for house prices in 2018 and a 2% fall in 2019.
"Higher interest rates at the end of 2019 are also expected to result in further price weakness early in 2020, before the market stabilises over the rest of the year," Mr Gradwell and Ms Masters said in a note in September.
They expect Sydney and Melbourne prices to fall around 10% from peak to trough, while they were optimistic about Brisbane, Canberra and Adelaide because the former is benefiting from "accelerating population growth," while the other two markets were not expected to be hit as hard by tighter credit conditions, given "their relatively strong housing affordability."
"We expect Sydney to perform slightly worse than Melbourne, given the large additions to supply set to arrive in the northern city, at a time of somewhat softer population growth."
Westpac
Westpac has forecast an "extended period of falling house prices" for Sydney and Melbourne.
"The degree of the falls is uncertain although our measures of affordability point to the current pace of price falls of around 5% through at least 2018 and 2019 (for Sydney and Melbourne)," Westpac Chief Economist Bill Evans said in a report released in October.
He said house prices were falling in Sydney and Melbourne under the weight of stretched affordability and tight credit.
Mr Evans also pointed out that new lending to investors would likely fall further due to tighter credit conditions but also because of uncertainty around the ALP's policy on negative gearing and capital gains tax.
National Australia Bank
NAB expects an "orderly correction" in house prices over the next 18 to 24 months in Sydney and Melbourne.
Chief Economist Alan Oster has forecast about a 10% drop in Sydney from peak to trough and a 8% fall in Melbourne from peak to trough.
"Weakness in dwelling prices will continue to be driven by Sydney and Melbourne, particularly apartments, though it's likely Brisbane and Perth will also contribute," Mr Oster said in a research note in October.
"Overall, we see this as a healthy correction which will help offset some of the risk in the household sector against a backdrop of a relatively healthy economy and labour market."
UBS
UBS economists George Tharenou and Carlos Cacho expect home prices to drop 10% by 2020, skewed to Sydney and Melbourne.
They said the latest housing price data from CoreLogic showed Sydney was still the weakest capital city, but house prices have eased in all capitals and even prices in some regional areas were falling now.
"We are concerned that without policy easing (a cash rate cut from the RBA) the largest price fall in decades could break the belief 'house prices only ever go up," the economists said in a note today.
"We expect a fading of the household wealth effect to see consumption moderate ahead (rather than weaken sharply), but are concerned that a large price fall could see the household saving ratio increase, which would more than offset better jobs and expected tax cuts."
They also said total listings continue to rise in Sydney and Melbourne which suggested prices would fall further as supply exceeds demand.