In a new report, Australian economists have forecast that weak growth in wages, low inflation and a soft labour market will keep the Reserve Bank of Australia (RBA) from raising rates within the next two to three years.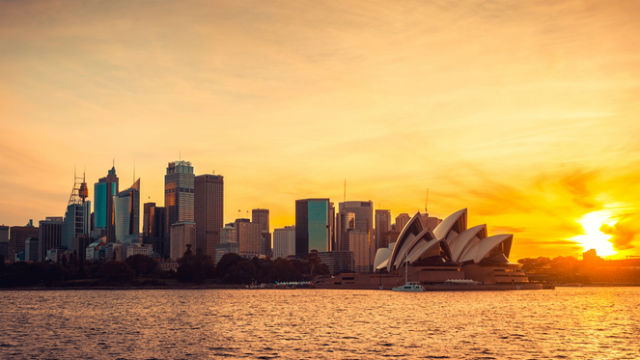 BIS Oxford Economics' Long-Term Forecasts 2017-2032 reports that there is no risk of another financial crisis and that the RBA will not raise rates in the next few years.
BIX Oxford Economics Chief Economist Dr Frank Gelber says there will not be another GFC (Global Financial Crisis) while we can still remember the last one.
"Some commentators are petrified of another financial crisis – forget that," he said.
"We would have to wait a long time for the buoyant conditions that would cause another financial crisis."
BIS Senior Economist Richard Robinson also pours water on forecasters who see the RBA being heavily influenced to raise rates because of rising rates in the US.
"Low inflation, weak wages growth and a soft labour market means there will be no rate rises for the next two to three years," he said.
"The RBA does not need to follow rising US rates because of the buffer of local over US rates.
"As US rates rise and narrow the rate differential, there will be downward pressure on the Australian dollar, offsetting the modest recovery in commodity prices over the medium-term."
Aussie dollar "too high" for economists' liking
BIS expects the dollar to drop back from current high levels and average around 74 US cents over the next four years.
"The lower dollar is driving structural change back towards the dollar-exposed industries (tourism, education services for overseas students, agriculture, finance and business services, and even manufacturing)," said Mr Robinson.
He says the dollar is "still too high" for BIS's liking, as it needs to be below 73 US cents in order for "significant parts of the industry to be competitive".
"Were it lower, structural change would progress more quickly," said Mr Robinson.
Residential boom is at an end thanks to oversupply and regulatory pressure
The BIS economists say the residential boom is over and will continue to constrain growth for another three years, predicting GDP growth to average 2.6% in that time.
"Residential building is on the threshold of a sharp decline," said Dr Gelber.
"We are looking at a fall in commencements of almost one third from the peak – primarily high-rise apartments, but with the impact felt across the board – and a 22% decline in residential building work done over the next three years.
"Interestingly, this downturn will not be precipitated by sharp rises in interest rates or 'credit squeezes' by the Reserve Bank, which were the triggers of all the previous housing downturns of the past 50 years."
"By taking the head off the boom, we will end up with less oversupply and a shorter period of absorption before the next upswing," he said.
"We also expect that residential property prices will have a soft landing with a minor correction but not a collapse, and with less impact on suburban residential than on inner-city high-rise apartments."
Economists tip non-mining businesses to be primary driver of growth
As for a long-term forecast, BIS Oxford Economics tips there will be a turnaround near 2020 where a synchronised upswing across the investment sectors is expected to drive strong growth in domestic demand, with non-mining businesses becoming the "primary driver of growth".
Around the year 2020, BIS economists expect:
Mining investment will have begun an upswing from its trough
Dwelling approvals and then commencements will be showing signs of recovery
Consumer demand will be rising
World economic growth will be sustained
The Australian dollar, at around US 74 cents, will support industry competitiveness, driving structural change.