Deloitte Access Economics economist Chris Richardson says young people should avoid buying property amid a greater risk of a housing market crash.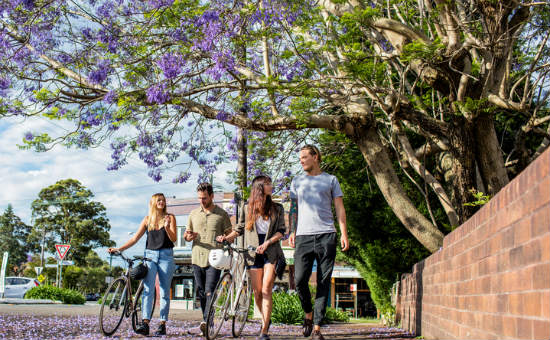 According to Richardson, economic modelling by Deloitte shows that the Australian housing market is overvalued by 30%.
Speaking at the National Press Club, Richardson said young people would be better off renting than trying to buy property.
"One bit of advice I give to young Australians is right now, amid our housing markets of the moment, is don't buy," Richardson said.
"Although there are elements of rental stress … governments can be involved in helping to do things around there, and indeed governments have a bigger role there than in other parts of housing market.
"Let's not forget that rents today make a lot more sense than housing prices."
While Australia is edging closer to being the longest-running nation to avoid a recession, Richardson pointed out that Australia is in a worse position to protect itself from economic downturn.
"Compared with the global financial crisis, Australia's vulnerabilities are higher, our defences are weaker, and this time around China would be a cause of the problem rather than a part of the solution," he said.
Richardson warned that a growth slowdown in the country's largest trading partner, China, could be the beginning of an inevitable recession as many families have "borrowed up a storm", leaving many vulnerable to any spike in unemployment.
Richardson also pointed out that with interest rates unable to be cut much further and the Federal Budget significantly in the red, the country is "out of ammunition to withstand a downturn caused by China".
Is there an upside?
The modelling by Deloitte, while painting an unpleasant picture for first-home buyers, does provide some hope for business in the future.
Richardson says that instead of Australian businesses adopting a risk-averse strategy to world economic events, a unique opportunity to capitalise on the Asian market will arise if things do turn out better than expected.
"There's less being spent today on investing in future prosperity than there was a decade ago, both here and around the world," Richardson said.
"It means missed opportunities [currently].
"We're increasingly worrying about what could go wrong, and not thinking enough about what could go right."
Over-reliance on China
The call to avoid buying comes on the back of modelling by Deloitte, which aims to predict what will happen to the Australian economy if the Chinese market faltered.
The modelling outlines that Australia's exposure to what happens in China is greater than anytime of the past 60 years.
Richardson says that while the modelling doesn't expect the Chinese market to crash, it highlights how much Australia continues to rely upon them, even in the midst of high-trade tension.
"If China did stumble, then the hit to the Australian economy would strip out $40 billion from the budget bottom line in 2019-20 alone," he said.
"We don't expect China to go down, but if it did, we'd be in the firing line."