Decks can be an ideal place to relax and entertain. We explore the design and decorating options to help you make the most of the outdoor space.
A deck can do wonders for a home's liveability. Having an outdoor space connected to the main house where you can sit back, relax and entertain is increasingly becoming a popular option. In warmer climates especially, a deck is often the main entertaining area of the house, providing a close connection to nature.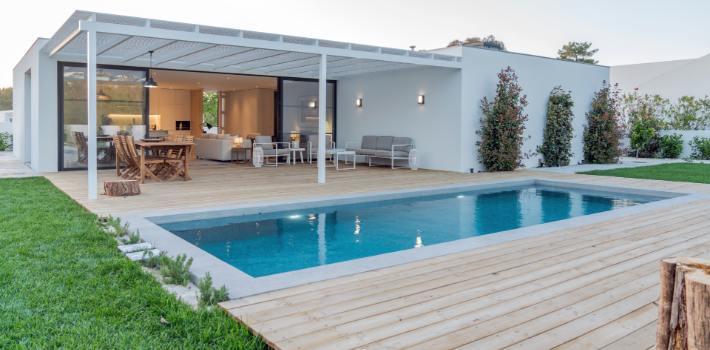 What is the ideal deck size?
Most decks would be no smaller than around 4m x 4m but a 6m x 4m deck will give that extra bit of space for entertaining, said Michael Ross of MR Design & Drafting in Brisbane.
"It really comes down to the homeowners' needs. A lot of people do the entire width of their house," he said. Think about how you plan to use it and what you may need. For example, if you do a lot of entertaining you may want a large dining table and some lounge furniture but if you don't have people over often you may choose a smaller dining setting. You may even choose to add an outdoor kitchen which will mean you'll need a larger space.

What are the different types of decks?
It's common for the deck to be attached to the house but you may also opt to have a detached deck further away from the house possibly closer to a pool or a nice spot in the garden. Some people also have decks on the side of the house rather than at the back, or one leading out from the master bedroom.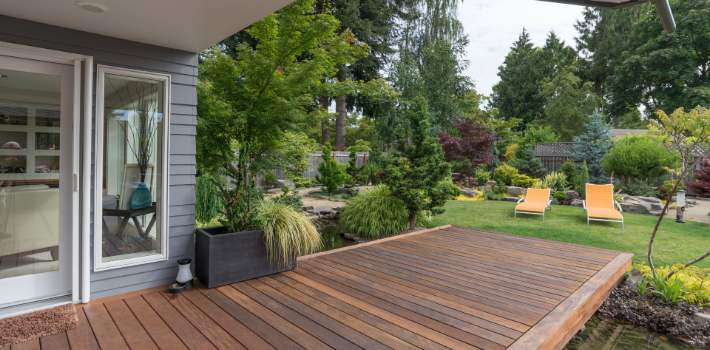 The three most common types of materials used for decks are are treated pine, hardwood and composite decking according to trade services website hipages but you may go for something completely different, such as polished concrete or tiles.
The style may vary depending on whether you prefer modern or traditional features and what suits the rest of your home. Where a modern deck might use glass balustrades, concrete stairs and a flat roof, a traditional deck will often have exposed trusses with a gable-style roof and timber balustrades. On a ground level deck, you may not need balustrades, but elevated decks will need them for safety reasons.
Where do I start?
There are a few things you should consider before making a plan to have your deck built. Start by finding out about any regulations your local council may have about decks so that you have a solid understanding of what you can and can't do.
Decide where you would like your deck to go, which way you want it to face, whether you want it to be single or multi-level and the style you'd like.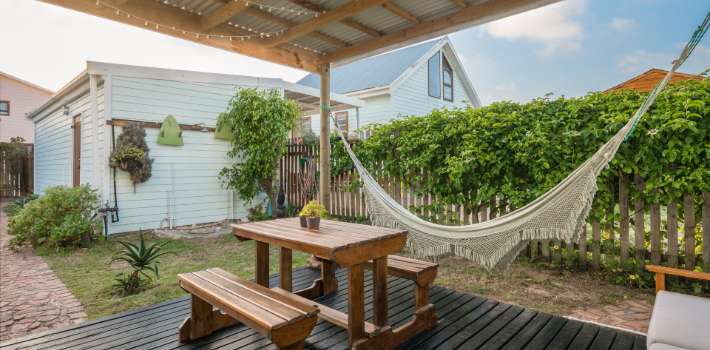 When you have a clearer idea of your vision, think about getting in contact with the professionals to get a quote. Many will do a free site consult and give you an idea of what can be delivered for a certain budget before providing a quote to draw up the plans. It's a good idea to get at least three quotes.
What are the options to finance a new deck?
How you finance the work may depend on how much it costs. There are several options available for would-be home renovators to consider, including:
Home loan: If this job is big enough, one choice you may consider is refinancing or restructuring your home loan, or adding a "line of credit". For example, depending on your lender you may be able to add a redraw facility to your existing loan (although it's wise to keep in mind that some fees could apply to any loan changes and there could be redraw limits). Or, you could add an offset account, which could help reduce the interest paid on your loan while still allowing access to your money (although it's wise to keep in mind there could be some fees involved here, too, and higher interest rates could apply to these types of loans). Compare home loans with Canstar.
Personal loan: Depending on your personal circumstances and the cost of the job, you may consider using a personal loan to fund the work. This could be a secured loan, or an unsecured loan. It's worth keeping in mind, though, that interest rates are generally higher for personal loans than for home loans, and it's a good idea to read the lender's terms and conditions first. Compare personal loans with Canstar.
How can I make my deck stand out?
If the budget allows, Mr Ross said a few upgrades will help give your deck some wow factor.
"Tying the deck roof to the existing roof looks a whole lot prettier than a fly-over roof, which is the cheaper option," he said. He also said a timber panel roof will also make a positive difference.
Lighting can also enhance the look of your deck, whether that's stringing fairy lights for a relaxed and festive feel or incorporating statement lighting for maximum impact.
Consider incorporating built-in bench seating as it can look great and also provide you with additional storage.
How can I decorate my deck?
Think about the type of furniture you'd like in the space. Cane or wicker furniture for example can bring a homely feel to your deck.
You can introduce some of your favourite colours by adding soft furnishings such as cushions, rugs and throws. Look for items that are made from durable material so that they can last in the outdoors or add storage so that you can stash them away when they aren't in use.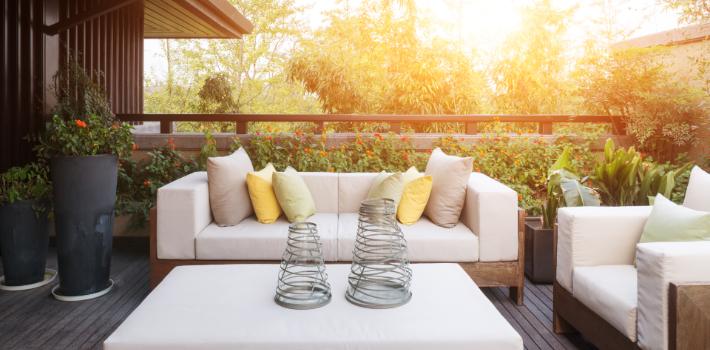 Consider adding potted plants to help connect your deck to the trees and gardens beyond, or you could also think about including a small herb garden. Hanging plants can also add a point of interest.
Placing candles in hurricane lamps or candle holders can also add a nice touch to your outdoor space.
Want more reno content? From bathrooms to butler's pantries, follow Canstar on Facebook for our latest updates.
Header image source: Photographee.eu (Shutterstock)
---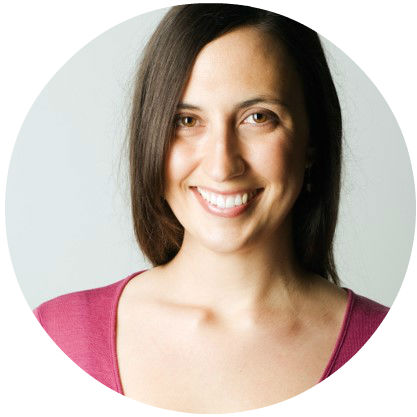 About Tonya Turner
Tonya is a Brisbane-based journalist, feature writer, copywriter and editor. She has worked as a journalist at newspapers across Australia, and now writes about design, architecture, home interiors, food, the Arts and travel.