The Reserve Bank of Australia (RBA) has left the cash rate on hold again today at 1.50%, sparing Aussie homeowners from a pre-Christmas interest rate hike.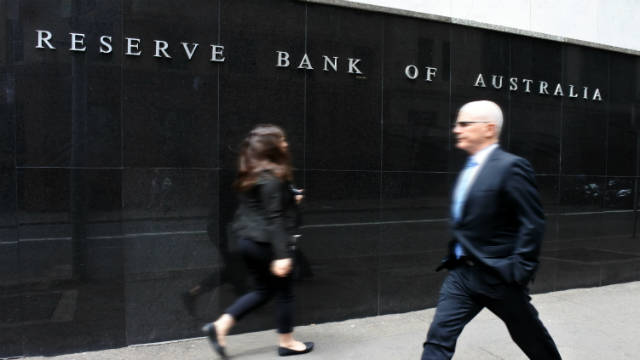 What's the December 2017 RBA Cash Rate?
At this month's meeting, the RBA board voted to leave the cash rate on hold at 1.50%.
This marks the fifteenth meeting in a row the RBA has held rates steady, with the last rate movement taking place in August 2016 with a 25 basis point rate cut.
Experts correctly predicted today's decision, as all 26 economists surveyed by Bloomberg forecasted the cash rate would remain on hold in December.
Financial markets put the odds of a rate movement either up or down at 0%.
Being the last rate update for this year, the RBA board will next meet on 6 February 2018.
RBA discusses labour market conditions
In this month's monetary policy statement, RBA Governor Phillip Lowe remained relatively optimistic in his discussion on the strength of the labour market but pointed to a possible skills shortage.
"The various forward-looking indicators continue to point to solid growth in employment over the period ahead," he said.
"There are reports that some employers are finding it more difficult to hire workers with the necessary skills.
"However, wage growth remains low.
"This is likely to continue for a while yet, although the stronger conditions in the labour market should see some lift in wage growth over time."
Asia-Pacific economist Callam Pickering from Indeed said labour market conditions are key for monetary policy.
"Recent employment growth has been stronger than anticipated and data on job advertisements has certainly been encouraging," said Mr Pickering.
"Wage growth, however, remains persistently low and hasn't yet responded to a lower unemployment rate and improved business conditions.
"We believe that there is reason to be optimistic on wages, particularly now that businesses are reporting a greater difficulty in finding new staff, but we think that the Reserve Bank should wait for that improvement to materialise rather than acting preemptively.
"Slack in the labour market remains quite high, despite the fall in the unemployment rate, which indicates that while wages might improve they won't return to normal levels anytime soon."
Will there be a rate movement soon?
Canstar Group Executive of Financial Services Steve Mickenbecker said a rate increase is off the table – for now.
"Even though the RBA still has a tightening bias, it is unlikely that conditions in the economy will free up enough for a rate increase until at least the middle of 2018," he said.
"What has to happen first is an upward movement of inflation above 2% and more importantly that we see wages growth, which has struggled to rise above 2% for 3 years.
"The RBA would be reluctant to risk mortgage stress in the absence of growth in incomes to absorb higher repayments.
"With the Sydney property market showing signs of slowing, the pressure on the RBA to move now has eased.
"Melbourne is still looking buoyant."
Australia's economists: a mixed bag of opinions
RBA Shadow Board
The RBA Shadow Board at the Australian National University (ANU), which includes two former board members, predicted rates would remain on hold this month.
According to the Shadow Board, the probability of a rate hike within six months is 69% compared to 73% in October.
RBA Shadow Board Chair Dr Timo Henckel said Australia's housing market could be the key to interest rate movements in 2018.
"The real estate markets in Australia's major cities appear to be cooling, after house prices posted double-digit gains for the past couple of years," he said.
"Construction output in September, the most recent number, peaked at a record high of 15.7%, suggesting that additional supply is in the pipeline which will limit further increases in house prices.
"The development of the housing market will be an important variable in determining the interest rate path for the next year."
AMP Capital chief economist Shane Oliver
Economists were also confident of today's rate decision, with AMP Capital's head of investment strategy and chief economist Shane Oliver predicting "more of the same".
"While strong business conditions, solid jobs growth, improving global growth and the RBA's own forecasts for a pick-up in growth argue for an eventual rate hike, ongoing low inflation, record low wages growth, uncertainty around consumer spending, signs that the housing cycle is slowing and the still strong $A argue against a rate hike," he said.
"We remain of the view that the RBA will leave the cash rate on hold until a probable rate hike late next year at the earliest."
HSBC chief economist Paul Bloxham
Senior HSBC economists say the RBA "has a clear incentive to remain dovish" despite an expected pickup in economic growth.
"We expect the RBA to begin to lift its cash rate as soon as it is convinced that wages growth is past the trough," said HSBC chief economist Paul Bloxham.
"We have a hike pencilled in for Q2 2018."
Westpac chief economist Bill Evans
Westpac chief economist Bill Evans is still sticking to his guns on the expectation there will not be a rate hike "anytime throughout the course of 2017, 2018 or 2019".
"Furthermore, we are expecting a closing of the gap between household credit growth and labour income growth," said Mr Evans.
"For 2018, we expect household credit growth to slow from 6% in 2017 to 4.5% in 2018 with household disposable income growth lifting from 3% in 2017 to 4% in 2018.
"That would effectively close the gap between credit growth and income growth and we would expect a gradual deleveraging in the household sector from 2019 onwards."
Amazon and Decathlon keeping interest rates low
According to Channel Nine Finance Editor Ross Greenwood, technology is "driving our economy", particularly on the back of the Amazon and Decathlon launches in the Australian market today.
"It (Amazon) promises significant savings across a range of goods," he said.
"It also offers small and medium business a means of access to a massive customer base without actually opening a physical shop – no landlord, no rental agreement."
Greenwood said sporting giant Decathlon will offer goods at prices "50% cheaper than typical brands".
"In both cases, the same as other foreign retailers, consumers get cheaper prices, and cheaper prices equal less inflation, which in turn adds to the pressure for interest rates to stay low," he said.
Savers and self-funded retirees are the "big losers"
Canstar's Steve Mickenbecker said the "big losers" from today's cash rate decision continue to be self-funded retirees.
"There has been no cash rate increase since 2010, so it is seven years since there has been any Christmas cheer for savers," he said.
"There are still a few handfuls of three and four-year term deposit rates above 3% and some savings accounts with bonus conditions or introductory rates that take them above 3%.
"However, savers have to manage their savings to get those rates."
Banks still moving rates despite RBA hold
In spite of the RBA's stationary position on rates, Canstar has seen some home loan rate action over the month of November.
Of the principal and interest (P&I) loans for owner occupiers that saw rate movements last month, 11 lenders cut rates by an average of 0.15%, while 6 lenders increased by an average of 0.20%.
The overall movement for these loans in November averaged at 0.02%, meanwhile, the overall average movement for investor P&I loans was -0.05%.
"Canstar's website lists over 100 lenders and 84 of these now have a home loan interest rate below 4%," said Mr Mickenbecker.
"If you are paying more on your home loan, it's about time you spoke to your bank.
"Go to the Canstar site and arm yourself with market rates before you have the conversation."