Australia's largest member-owned bank CUA has made a sharp increase to a number of its
home loan interest rates
, in a move it has attributed to rising funding costs.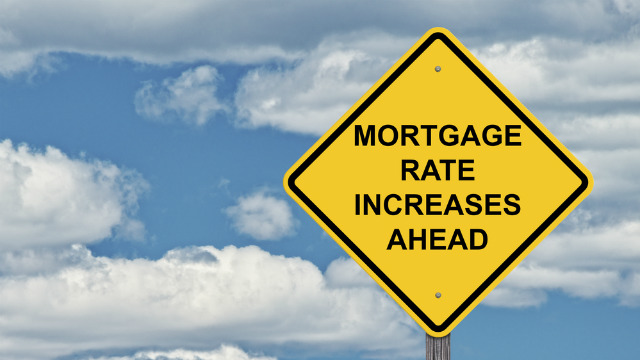 Interest rates have risen 0.25 percentage points as of today across several CUA variable rate home loans for owner occupiers and investors.
CUA's move follows a number of other lenders to have made rate hikes in recent months, including AMP, Bank of Queensland and Macquarie, however Commonwealth Bank, ANZ and National Australia Bank's UBank bucked the trend and cut some rates in July and August.
Canstar Group Executive of Financial Services Steve Mickenbecker said most rate increases in recent months have been in the order of 0.08% to 0.10%.
"The CUA move goes beyond what we have been seeing, and at 0.25% is the sort of increase that could become a way of life when the Reserve Bank eventually starts the upward move in the cash rate," Mr Mickenbecker said.
"The wholesale funding cost is largely driven by international conditions, and all lenders will be feeling some pressure, but the degree will vary depending on when existing wholesale funding is re-pricing and by the funding mix of the lender."
He said lenders with a high proportion of retail deposits, such as the big four banks, were not as pressured to lift rates as those that rely more on wholesale funding.
"To date, the major banks have not put up rates," he said.
"Their wholesale funding will also be costing them more, but with large deposit bases they are more able to absorb it in a climate where they would be reluctant to pass on an increase to customers."
CUA Chief Sales Officer Paul Lewis said the rate hikes were not made lightly but were necessary given funding costs were expected to remain high in the coming year.
"CUA has absorbed these costs to date and we've delayed passing these costs on to borrowers," Mr Lewis said.
"But over recent months, we've seen many other lenders have already reviewed interest rates in light of these higher funding costs."
The 0.25 percentage point increase applies to more than twenty principal & interest and interest-only variable home loan products.
This includes the 'Fresh Start Basic Variable' P&I which is now 4.32% (comparison rate 4.33%) for owner occupiers and 5.08% (comparison rate 5.13%) for investors.