Australia's largest bank has today cut interest rates on some of its
fixed rate home loans
by as much as 0.80 percentage points.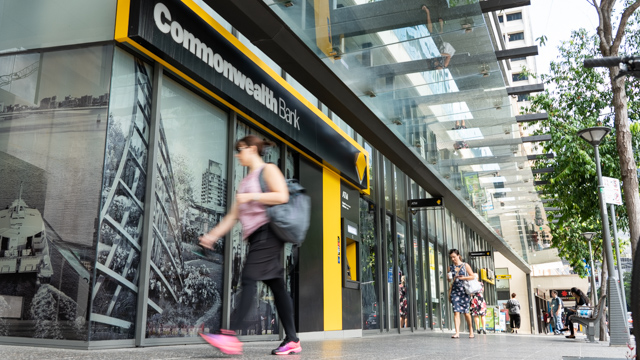 Commonwealth Bank (CBA) reduced interest rates on a range of its residential and investment fixed rate loans for new customers, including on package home loans, which bundle different financial products together, such as a credit card or transaction account with a mortgage.
ANZ reduced a number of its fixed interest rates yesterday, by as much as 0.96 percentage points for owner occupiers and 0.85 for investors, while Westpac and NAB reduced fixed rates earlier this month.
The biggest change to CBA loan products of 0.80 percentage points apply to its five-year fixed investment home loan and package loan for borrowers paying interest-only repayments. Rates on these products are now down to 4.34% (comparison rate 5.17%) and 4.19% (comparison rate 5.04%) respectively.
CBA reduced owner-occupier loans by up to 0.61 percentage points – owner occupiers who pay principal and interest (P&I) could now fix for two years at interest rates as low as 3.33% (comparison rate 4.78%) and 3.18% on a package loan (comparison rate 4.61%). Five-year fixed loans for owner occupiers paying P&I were cut by 0.60 percentage points, now down to 3.64% for a standalone home loan (comparison rate 4.54%) and 3.49% for a packaged product (comparison rate 4.46%).
Canstar finance expert Steve Mickenbecker said the fixed rate cuts reflect the lower prices banks are currently paying for long-term funding.
Long-term wholesale funding – being large sums of money lent by financial institutions in money markets – typically has more of an influence on Australian banks' fixed rates than short-term funding costs, which tend to have a bigger impact on variable interest rates.
"Commonwealth Bank and ANZ's reductions of up to 0.80% and 0.96% confirm just how competitive the market is for new lending," Mr Mickenbecker said.
"The larger cuts also demonstrate the current favourable conditions for long-term funding.
"The reductions put CBA's and ANZ's package options, at most fixed rate terms, within the bottom quartile of fixed rates listed on Canstar's website."
The below table shows how some package interest rates compare at the big four banks:
Owner-occupier loans: Fixed P&I Package Rates from the Major Banks
2 Year Fixed (package)
5 Year Fixed (package)
Lender
Product
Advertised Rate
Comparison Rate
Advertised Rate
Comparison Rate
ANZ
Breakfree Residential Fixed 150k+
3.18%
4.60%
3.53%
4.46%
Commonwealth Bank
Wealth Package Residential Fixed P&I 150k+
3.18%
4.61%
3.49%
4.46%
NAB
Choice Package Tailored Fixed – P&I 150k+
3.19%
4.51%
3.59%
4.42%
Westpac
Premier Advantage Fixed Options P&I 150k+
3.18%
4.00%
4.09%
4.25%
Source: Canstar Research. Current as of 11:00 am, 26/07/2019. Based on fixed owner-occupier loans available for $400,000 at 80% LVR, with principal and interest repayments.
When it comes to standalone home loans, Canstar's database shows the lowest two-year fixed home loan interest rate for owner occupiers paying principal and interest is currently 2.97% (comparison rate 3.15%) at Reduce Home Loans, while UBank has the lowest five-year fixed rate for the same type of borrower, at 3.19% (comparison rate 3.59%).
All of the big four banks reduced their standard variable interest rates earlier this month following the Reserve Bank's decision to cut the official cash rate in June and again in July.