Where you buy property could now determine what interest rate you pay on your
home loan
. A person borrowing $600,000 to buy a property in New South Wales or Victoria could be charged a higher interest rate than someone borrowing the same amount to buy elsewhere.
Citi introduced state-based pricing across its fixed and variable home loans last week, saying the objective was to attract higher-income borrowers.
Borrowers taking out a loan of less than $750,000 in NSW and Victoria would be slugged with an additional 0.20 percentage points on top of the advertised interest rate.
However, the bank would remove the extra loading at $500,000 for people wanting to buy a property in all other states and territories. This means a person borrowing $600,000 to buy a property in Adelaide, Perth or Brisbane could now get a cheaper interest rate than someone borrowing the same amount to buy in Melbourne or Sydney.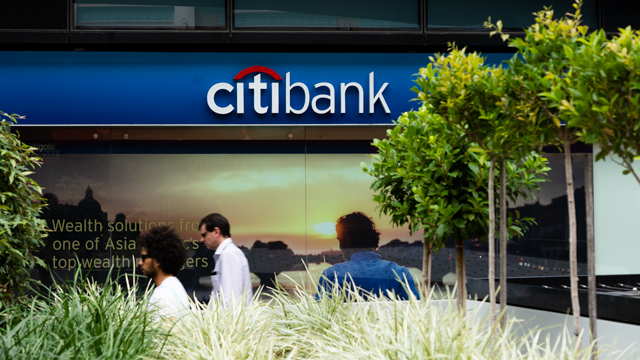 For example, an owner-occupier who is approved for Citi's standard variable rate loan with principal and interest (P&I) repayments to buy property in NSW or Victoria would pay an interest rate of 3.41% (comparison rate 3.56%) for a loan amount of $600,000, while the same customer anywhere else in Australia would be charged 3.21% (comparison rate 3.26%). That's a potential saving of $66 in monthly repayments, or around $23,800 in interest on a 30-year loan.
A Citi spokesperson told Canstar it has introduced this state-based approach to interest rates due to the difference in property values between states and to attract its target market.
"As a niche player, we don't want to be the mortgage provider for everyone, and focus on delivering the best offer for clients that fit specific criteria," the lender's spokesperson said.
The bank described its target customers as those "who generally have a higher income".
Canstar finance expert Steve Mickenbecker said Citi's pricing seemed to suggest people with the ability to borrow between $500,000 and $750,000 in states outside of NSW and Victoria were perhaps more likely to fit the bill of high-income earners than borrowers inside those states.
"The difficulty is that if Sydney and Melbourne borrowers have to pay between $500,000 and $750,000 by necessity, even if they're not high-income earners, a loading of 0.20% just aggravates their affordability issues and makes it more difficult to get into a house," Mr Mickenbecker said.
At the time of writing, the most recent weekly price reading from property research house CoreLogic showed the median house price was around $845,000 in Sydney and $700,000 in Melbourne.
Mr Mickenbecker said Citi's increased interest rates for those borrowers could reflect that the bank was accounting for the perceived higher risk of lending to them.
"The fact that lower-income earners in Sydney and Melbourne are being forced to borrow at higher levels does put them in a position of being higher-risk borrowers," he said.
Citi says it also offers its owner-occupier customers making principal and interest repayments the option of choosing not to pay lender's mortgage insurance (LMI) – a typically non-refundable fee paid upfront to the lender – to borrowers with a deposit of 15% to 20% (or loan-to-value ratio of 80% to 85%).
For eligible borrowers in this category who opt out of LMI, Citi instead charges them an extra 0.25 percentage points in interest on top of the advertised rate.
Mr Mickenbecker said this was a way for Citi to self-insure against the higher risk of those borrowers.
"Borrowers have to be aware that 0.25% loading over a 30-year term will far outweigh a high upfront lender's mortgage insurance premium," he said.
"However, these days loan terms tend to be around five or seven years, by which time many borrowers either upgrade or refinance."