The Australian Bureau of Statistics (ABS) released the results of the 2016 Census on Tuesday morning. Canstar looks at what these numbers mean and how they affect the housing market.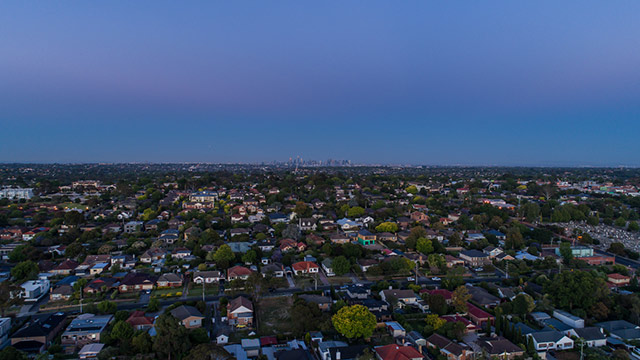 Since the last national data round-up in 2011, Australia's population has grown by 8.8% to 24.4 million.
That's a lot of people who call this beautiful country home, but are we prepared for such a rapid growth?
Surprisingly, Victoria recorded the highest population rise of all the states and territories.
New South Wales might still be Australia's most popular state (with 7.5 million people), but Melbourne is fast becoming Australia's most popular city, recording a whopping 45% population increase since 2011.
The western edge of Melbourne proved to be the second-fastest growing region, with a population increase of 34%.
Home ownership continues to decline
As a result, home ownership rates have continued to decline. Only 31% of Australians now own their home outright, down from more than 40% in 1991.
While the proportion of Australians paying off a mortgage has remained much the same since the last Census (between 34-35%), the biggest shift in data has been towards renting.
Nearly 31% of Australians are now renting, up from 27% in 1991.
Income growth is still not enough
While the median income of Australians has grown from $577 (in 2011) to $662 per week, it appears that Australians are working harder on tighter budgets.
Melbourne, Perth, and Sydney have the highest proportion of homes that are spending more than 30% of their monthly incomes on a mortgage, and just over 20% of their monthly income on rent.
Australia a multicultural nation
Australia has always prided itself on its diverse cultures, and for the first time in the history of the Census, the majority of people born overseas are from Asia, not Europe.
Sue Taylor, the ABS' Director of Census Data, said in the past 5 years more than 1.3 million new migrants had arrived, with China (191,000) and India (163,000) making up the largest numbers.
"It is a tipping point," she said.
"Almost half of all Australians are either born overseas or have one parent born overseas."
The results showed that most of the migrants lived in New South Wales, where they made up 28% of the population, and recent statistics saw 2,995 properties sold to foreign buyers over the July to September period in 2016.
Census reliability
It is no surprise that many Australians have sprouted worries when it comes to the accuracy of this data, due to a crash in the servers on Census night.
David W. Kalisch, an Australian Statistician said the ABS is assertive in its quality and was pleased to deliver this valuable dataset for Australia.
He said the range of Census data provides insights into the makeup of the Australian population and will be used to guide critical decisions over the coming years.
"The 2016 Census data provides a detailed, accurate, and fascinating picture of Australia and our communities," he said.
"With a response rate of 95.1% and a net undercount of 1.0%, this is a quality result, which is comparable to both previous Australian Censuses and Censuses in other countries, such as New Zealand, Canada, and the United Kingdom."