Commonwealth Bank was the first of the majors to announce it would lower interest rates in response to the cash rate cut yesterday, but its customers won't be getting the full rate cut.
The Reserve Bank of Australia (RBA) Board voted to cut the cash rate by 0.25 percentage points yesterday, down to the historic low of 0.75%.
The Commonwealth Bank responded late yesterday by reducing rates for mortgage borrowers, dropping its standard variable rate for owner occupiers paying principal and interest (P&I) by 0.13 percentage points.
That reduction is in addition to the 0.25 percentage points CBA passed onto customers following the RBA's June cash rate cut, and the 0.19 percentage points it passed on for the same reason in July, meaning the rate has reduced by a total 0f 0.57 percentage points over the past few months.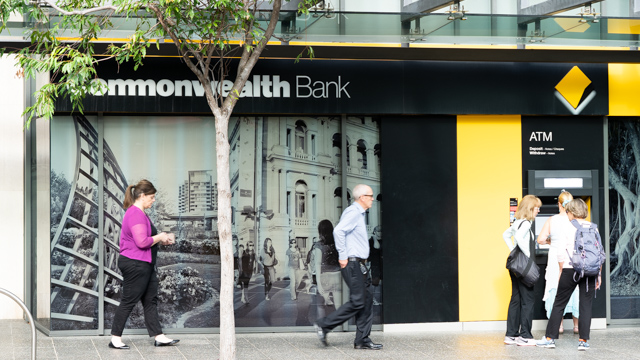 How much could I save on my Commonwealth Bank home loan after the cash rate cut?
The changes to CBA's standard variable rate home loans will be effective from 22 October, and include the following:
Owner-occupier P&I: -0.13 percentage points to 4.80% (comparison rate to be advised)
Owner-occupier interest only (IO): -0.13 percentage points to 5.29% (comparison rate to be advised)
Investor P&I: -0.13 percentage points to 5.38% (comparison rate to be advised)
Investor IO: -0.25 percentage points to 5.64% (comparison rate to be advised)
According to CBA, owner-occupiers paying principal and interest could save around $1,680 per year, taking into account the 0.57 percentage points worth of cuts since June.
CBA also became the first of the big four banks to offer fixed rates below 3%, reducing its two and three-year package fixed rates to 2.99% (comparison rate to be advised) for new and existing customers from 3 October.
How will Commonwealth Bank savings customers be impacted?
In the same announcement of cuts for home loan borrowers, CBA head of retail banking Angus Sullivan said the bank would limit the base rate reduction on its NetBank Saver account to 0.05 percentage points. That rate is currently sitting at 0.15% and will be cut on 4 October.
Mr Sullivan said the bank faced a "balancing act" between the interests of its savings customers, home loan customers and shareholders, and that it was not "feasible" to pass on the cost of further reductions to its deposit rates, which are already at, or near, zero.
"In balancing these interests, we have carefully considered how to best meet the needs of over 6 million savings customers – who may find it challenging to make ends meet with record low savings interest rates – with the needs of our 1.6 million home loan customers, who want to pay less on their mortgages; and the needs of our shareholders, many of whom are retirees who rely on our dividend," he said.
Will the banks keep cutting home loan interest rates?
Treasurer Josh Frydenberg has grilled the big banks in particular for not passing on the full cash rate cut to borrowers, saying "people should shop around" and "make their displeasure known" to their bank.
Canstar's database showed it was smaller lenders who were the first cabs off the ranks to reduce home loan rates yesterday, with Athena and Homestar announcing they would pass on the full cash rate cut to their customers. Reduce Home Loans, Endeavour Mutual Bank and Freedom Lend have also lowered interest rates.
Financial institutions look to the cash rate as a guide to setting interest rates on a range of products including home loans and savings accounts, meaning a change to the cash rate by the RBA typically sets off a chain reaction across the banking sector.
In the months since the RBA cut the cash rate in June this year – for the first time in three years – Canstar noticed a slew of lenders react by lowering variable home loan rates. Fixed rates have also dropped significantly, thanks in part to the lower price banks have been paying for longer-term funding.
There have been more than 1,700 mortgage rate cuts since that first cash rate cut on 4 June, with variable loans falling by an average of 0.45 percentage points and fixed loans by 0.51 percentage points, according to Canstar's home loan database.
Canstar finance expert Steve Mickenbecker said he expected most banks wouldn't pass on October's full 0.25 percentage point cut.
"With their profit margins under pressure from low rates, the cut is likely to be between 0.15% and 0.20% for borrowers," he said.
Mr Mickenbecker said it was a wise idea to shop around for the best deal on home loans – as well as savings products, many of which had suffered a cut to their interest rates in tandem with the cash rate reductions.
Image source: TK Kurikawa