Commonwealth Bank will stop offering reverse mortgages, where retirees take a loan against the equity of their homes, next year in a move that has disappointed the peak body for seniors.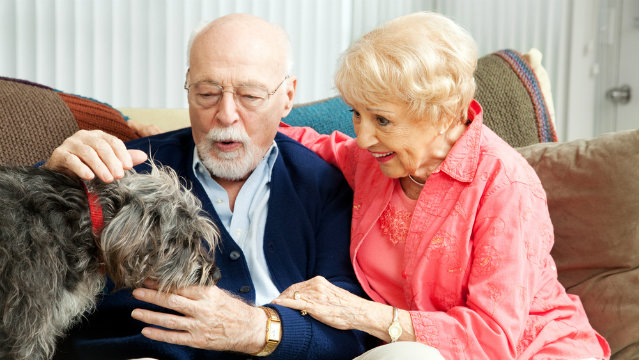 CBA's subsidiary Bankwest will also no longer offer reverse mortgages to new borrowers from 1 January, 2019.
Both banks will continue to support their existing customers, which, according to the banks, only made up a small portion of their overall home loan business.
National Seniors Australia Senior Officer Basil La Brooy said over the years, reverse mortgages, which can be provided as a lump sum, a line of credit, a cash reserve or a combination of these options, have helped asset-rich but cash poor retirees improve the quality of their lives.
The main benefit is that the interest and fees generally do not need to be paid until the borrower sells his or her home.
For another major player to exit the reverse mortgage market – CBA is the last of the major banks to do so – would limit retirees' options who typically don't have enough income to qualify for a loan, Mr La Brooy said.
"It is a major disappointment," he told Canstar.
"Generally, from my observations, people were pretty sensible about it and understood in broad terms the implications of the product."
Canstar Research Manager Mitch Watson said reverse mortgages were generally used by retirees who needed some additional income over a period of time or by those who needed to make larger purchases or home renovations that may improve their living conditions.
"Reverse mortgages come with no negative equity guarantees (which means the debt is not allowed to get larger than the value of the property)," Mr Watson said.
"This removes a good portion of the risk, however, ultimately depending on how much the property is leveraged, it can leave the estate with limited funds to cover any other financial commitments."
He also warned that compound interest and falling property prices can negatively impact someone with a reverse mortgage.
Mr La Brooy said while it came in peaks and troughs, National Seniors Australia could field up to 20 to 30 calls a week from people seeking information about reverse mortgages.
He said some retirees may have to sell up and downsize to free up their cash amid the shrinking number of providers offering reverse mortgages.
"But downsizing doesn't always mean down costing and for some, to find somewhere considerably cheaper means moving well out of the city and away from their network of friends and family."
A statement from CBA said it was withdrawing its Equity Unlock for Seniors reverse mortgage product from sale as part of its "strategy to become a simpler, better bank."
According to Canstar analysis, Heartland Seniors' Finance, IMB Bank and P&N Bank will be the only remaining major reverse mortgage providers when CBA and Bankwest pull out of that segment.
Mr Watson said the reverse mortgage market was relatively small and with the expansion of the federal government's Pension Loans Scheme, which is similar to a reverse mortgage, the opportunity for growth could be limited.
This also comes ahead of expected regulatory changes, tipped to come into effect next year, which is likely to increase lenders' costs when it comes to providing reverse mortgages.