In the midst of a complex and changing mortgage market, new data shows that more and more borrowers are choosing a
fixed rate home loan
due to the perceived security of locking in a fixed interest rate.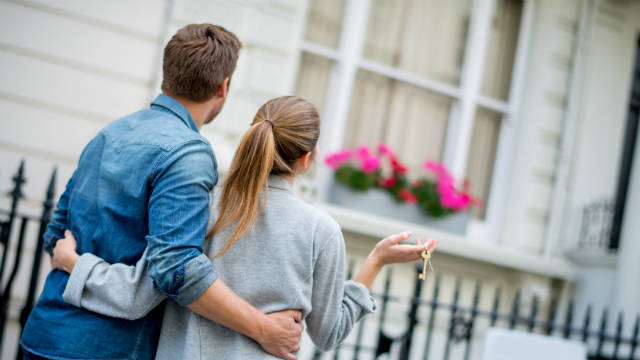 Mortgage Choice has released its national home loan approval data, showing that fixed rate home loans accounted for 29.63% of all loans written throughout the month of July.
This is the highest level of demand for this type of loan since December 2013, when 33.06% of loans were fixed rate home loans.
Mortgage Choice CEO John Flavell says the surge in popularity of fixed rate loans does not come as a surprise, considering what has taken place in the housing market recently.
"A few of Australia's lenders have lowered the interest rates charged on some of their fixed rate products, with some trimming up to 10 basis points from their four and five year rates," said Mr Flavell.
"As a result, many of the fixed rate home loans now on offer are very competitively priced."
Lenders have also been increasing rates across their investment and owner-occupier products as well under regulatory pressures, further contributing to complex market conditions.
"If we continue to see added complexity in the market – with lenders making changes to their pricing and policy – I would expect to see more borrowers opting for the security of a fixed rate loan," said Mr Flavell.
Fixed rate loans in high demand across Australia
According to Mortgage Choice, demand for fixed rate home loans has increased in every state throughout July.
Western Australia had the highest proportion of borrowers opting for a fixed loan, with the product making up 35.77% of loans written throughout July.
Not far behind was the hot property market of New South Wales, where fixed rate loans accounted for 33.59% of all loans written.
In Queensland, this type of loan accounted for 28.08% of all loans written.
Variable rate loans are still the most popular
While the demand for fixed rate home loans has increased, the data from Mortgage Choice shows that variable rate loans are still the most popular option for Australian borrowers.
Variable rate home loan products accounted for 40.71% of all mortgages written – quite a comparison to the 29.63% demand of fixed rate loans.
Looking ahead, Mr Flavell says we will have to wait and see whether borrowers continue to choose the "perceived safety" of fixed interest rates on their home loans, or ride the changes in the market by selecting variable rate products.
"Borrower demand for certain products will be dictated by what happens in the market," he said.
The Mortgage Choice CEO also says consumers should be aware that despite current conditions in the market, home loan rates are still hovering around historically low levels.
"Whether you're looking to buy your first property, upgrade, refinance or even renovate, now is a great time to make your property goals a reality," said Mr Flavell.