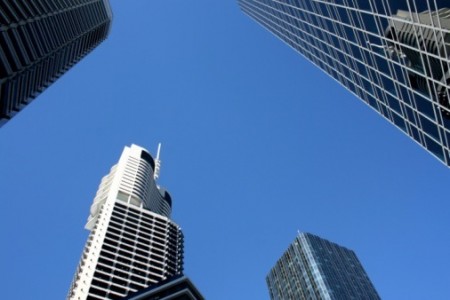 In late July, APRA announced an increase in the amount of capital required for Australian
residential mortgage exposures
by authorised deposit-taking institutions (ADIs) accredited to use the internal ratings-based (IRB) approach to credit risk. The increase will come into effect in July 2016.
This change will mean that for those financial institutions, the average risk weight on Australian residential mortgage exposures will increase from approximately 16% to at least 25%.

APRA Report: Greater capital requirements needed
In plain English: the larger banks will need a higher cash reserve.
Big bank response
So – how have the large banking institutions affected by the APRA announcement responded? Here's a quick summary.
ANZ
"Based on ANZ's 31 March 2015 Financial Report, the APRA change in average credit risk weights to 25% will require ANZ to allocate approximately AU$2.3 billion of additional capital to the bank's Australian mortgage lending book.
The impact to ANZ's capital position of approximately 55 basis points is largely as expected following the Financial Services Inquiry and is manageable during the APRA transition timetable to 1 July 2016."
Commonwealth Bank
"For CBA, we expect that this will have the effect of increasing the amount of Common Equity Tier 1 (CET1) required for Australian residential mortgages by approximately 95 basis points from 1 July 2016. To the extent that there is any increase of actual capital levels as a result of this change, this will further improve our position relative to international peers."
Macquarie
"Based on our current mortgage portfolio, the impact on MGL's APRA Basel III capital surplus would be approximately $A150 million (at 8.5% RWAs), equivalent to a 20 basis point reduction in the Bank Group's CET1 ratio. The increased capital requirement for mortgages will be accommodated from the existing capital surplus and retained earnings. As at 31 March 2015 Macquarie's capital surplus was $A2.7b over regulatory minimum requirement of 8.5%."
National Australia Bank
"A strong balance sheet has always been a priority at NAB, and since June 2014, the Bank has increased its CET1 ratio from 8.46% to approximately 10% on a proforma basis following completion of a $5.5bn rights issue in May and taking into account finalisation of other near term major initiatives.
Total capital ratios have increased by a larger margin over this same time period. This increase represents a CET1 capital buffer of approximately 100 basis points to the midpoint of NAB's 8.75-9.25% CET1 target operating range. As a result, NAB is well placed to respond to changes in regulatory capital requirements."
Westpac
"Based on our portfolio, at 31 March 2015, the change has been estimated to increase the RWAs for Australian residential mortgages by $40.7 billion. The outcome of this change will lead to the ratio of mortgage RWA to mortgage exposures for the Group increasing from around 16% to approximately 25%. The impact of this change will require a further $3 billion of capital to lift the Group's 8.5% 31 March 2015 pro-forma CET1 capital ratio towards the top end of our preferred range."

What does it mean for borrowers?
"So what's the upshot for borrowers? The new capital requirements may well increase your home loan interest rate – but with the current average standard variable home loan rate approximately 2.22% lower than the average 10-year standard variable rate (currently 4.91% compared to a ten year average of 7.13%) borrowers are still doing pretty well."
– Steve Mickenbecker Head of Research, Product and Strategy