According to property and economic experts, Australia is in record levels of household debt and mortgage stress despite historically low interest rates, following a decade of rising house prices and 'predatory lending' by Australia's major banks.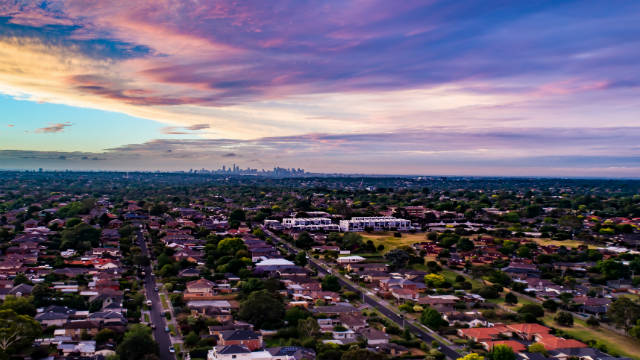 This week's Four Corners report on ABC, 'Betting on the House', premiered an investigation into housing affordability and mortgage lending in Australia, hearing from investment industry experts, finance analysts, economists and ANZ CEO Shayne Elliott.
A few commentators were quick to express their disappointment with the report by Four Corners, arguing it did not address all the factors affecting Australia's housing problems and unfairly put a lot of the blame on the banks.
Contributing Editor for Fairfax Michael Pascoe tweeted that it was wrong to blame household debt and mortgage stress on "banks & brokers pushing loans" because there is plenty of demand out there for those loans.
Pascoe suggests "investors take some responsibility" for their borrowing habits rather than blaming the banks and the "occasional dodgy broker".
I have enormous respect for @4Corners but tonight's effort was shoddy, a beat-up on a number of counts. Housing debt not that simple.

— Michael Pascoe (@MichaelPascoe01) August 21, 2017
In the Four Corners report, American Economist and Investment Fund Advisor Jonathan Tepper said that easy access to lending has fuelled some of the problems we are seeing now.
"All bubbles really depend on loose credit, that's one of the things that's really fuelled the Australian housing market," he said.
"Anyone with a pulse could essentially get a mortgage."
Tepper also said that price to income ratios in Australia are very high relative to other countries, particularly in Sydney.
"Should people in Rooty Hill and Mount Druitt and Blacktown be paying higher multiples than people are paying in Silicon Valley on a price to income?" asked Tepper.
Former financial journalist at The Australian Financial Review Jim Parker, famously pen named Mr Denmore on Twitter and his blog, also took to Twitter to speak out against the Four Corners report.
Parker criticised the "lightweight" report for failing to address other key factors such as tax, negative gearing, population growth and policy to add context to the issue of rising house prices.
Shame #4Corners – running a story on the property bubble without mentioning tax policy is like reporting on climate change & ignoring coal

— Mr Denmore (@MrDenmore) August 21, 2017
Bank lending targets
Four Corners obtained the latest internal performance expectations for bank lenders at Westpac, finding that these include "six to nine home loan requests completed per week" which can lead to bank staff earning bonuses of over $6,000 per quarter.
The story reported that despite APRA's efforts to tighten lending restrictions, bank staff are reportedly being forced to meet tough lending targets by their employers where they can receive incentive payments as a primary motivator for completed home loan requests.
According to the investigation, a number of former and current Westpac employees say if they don't meet the required lending targets they are "performance managed" out of the bank, and all of the big banks have similar performance targets.
Shayne Elliott from ANZ says that employees do get bonuses for "good customer outcomes", but if customers feel pressured that will have an effect on the bank employee's performance.
"People get bonuses for good customer outcomes, so again we measure every branch every week, we measure something called a net promoter score which basically is a way of saying all the customers that have had an interaction with that branch that week – how did they feel about it," Mr Elliott told Four Corners.
"If we do the wrong thing by those people or they feel pressured to buy something, I can tell you those scores go down, so we're absolutely paying people for the right thing which is: do customers feel that they got good service, they got an empathetic ear and they got given the right advice?"
Australia's serious household debt problem
Sydney-based Investment Consultant Gerard Minack spoke on the program about the problem of household debt in Australia, saying there is a household debt to income ratio of 190%.
"So for almost every $1 of household income there's $2 of debt," he said.
"I cannot think of a single economy that's had a downturn with that much debt when it's not been a deep downturn.
"The problem is, for 25 years we've had this increased willingness and ability, tax-enhanced, to leverage up to buy houses and what we're left with now is clearly a massive affordability problem."
Minack argues that housing affordability and debt is a "huge policy problem" because if there is a downturn, it will be difficult for policy makers to control the economy.
More than a quarter of all borrowing households in mortgage stress
Digital Finance Analytics Principal Martin North says record levels of household debt have led to more than 820,000 households now judged to be in mortgage stress – that is more than a quarter of all borrowing households in Australia.
These findings come from Ditial Finance Analytic's own mortgage data, which also revealed that around 20,000 of the 820,000 households in mortgage stress are in severe stress, and nearly 53,000 are at risk of default in the next 12 months.
North says the main driving factors of mortgage stress are rising mortgage rates and increasing living costs, whilst real incomes have continued to fall and underemployment is on the rise.
"This is a deadly combination," he said.
North told Four Corners he has been studying the market for a number of years and says he has never seen this "perfect storm of issues" come together.
"We've got very high household debt," he said.
"We've got very high house prices.
"We've got households in some degree of difficulty already now and so it doesn't take much to see the tipping point such that then we get this downward spiral, and boy if it goes, it could be as bad as Ireland or the US."
Canstar's Group Executive of Financial Services Steve Mickenbecker says if the RBA returns to their 'neutral' cash rate of 3.5%, which is 2% up on the current cash rate, borrowers will have to seriously ask themselves if they can afford that increase.